BETRAYAL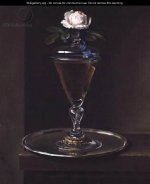 Fri, 08 Mar 2019
So how does it begin?
A look? 
A touch? 
A word?
Golden disc on golden chain.
The pendulum.
Swinging and shining.
Love, and lies.
The clock ticks.                             
Time flies, passes, drags.
The gilding wears thin.
Base metal revealed.
A leaden disc.
A tarnished chain.
The pendulum,
Losing momentum,
Inches from side to side.
It grates, jars, and stops.
So it ends.
And the love triangle?
What now?
If pain could be weighed,
Like a slab of raw meat,
If a wound could be measured,
From edge to jagged edge,
Who suffers the most?
A or B or C?
BETRAYAL at the Harold Pinter Theatre, London, until 8th June.
A theatre experience not to be missed - brilliant.