Poesy from a Hypervisor Corrupted by Society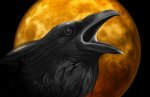 Tue, 05 Feb 2019
The World took my innocence away,
I used to be innocent as a lamb,
until I got tired of being taken advantage of.
As a naive child, who lets a stranger inside his house
I opened the door of my mind to this the strange universe,
called "reality".
Only to feel a void,
Since I was born.
Something wasn't right,
I knew something was off all my life!
~~
Like a sheep who trusted a wolf in sheep's clothing
I put my faith in society,
Only to be lied by concepts,
That are only real in our minds.
Is there some truth to every fiction,
or is the fiction the truth itself?
~~
Which is better?
To live in dreamland,
unaware of people having an agenda,
or wake up to the real world
No matter how much it hurts?
Is the prisoner in the cave happier than the free man outside?
~~
The truth will be an imminent threat to most minds
Our consciousness will do its best to deny reality
Most would rather live in The Cave allegory
Exiting Socrates' cave is too painful
~~
I tried to be a Mr. Nice guy
But then the world took my innocence away
To know the truth is to know pain
But it's better to die free than in the bliss of ignorance
~~
Is this the real world?
Or is this another layer of my imagination?
Protecting my eyes from enduring more pain
By seeing the "real" sun.
Fear of the unknown is a curse,
ignorance is convenient,
the truth is inconvenient.