Calban Attends A Concert: A Night Out (Ch.17) Part 6 : Clarella's Search
Image: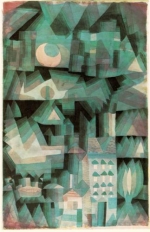 Tue, 26 May 2020
Part 6 : Clarella's Search
23/4/01
   On more than one occasion he spent an evening with her, a couple of hours in a couple of bars. They chatted about so many things, fulfilling his social desires if not his sexual ones. They talked about work, about the plans Clarella had to use the law for the benefit of Neo Creadd causes.
    At one point he steered the conversation towards the subject of relationships. He asked how long it had been since the end of the relationship with her previous boyfriend. She had referred to him in passing before. It had been four months. She had talked about the faults of her previous partner, with whom she had lived for a year. He had been understanding of her needs on the surface, pretending encouragement of her own personal projects and ambitions, but in fact he had wanted her on his terms, to suit his needs. She was more than a lawyer. She did not want to spend her precious life filling out endless legal documents, watching that all words were correctly spelled and punctured, and that all possible interpretations were covered. The mundane work of lawyers in modern society was immense, and in the process of continual expansion. She wished to specialise and focus herself as a crusader for the causes and aims of the Neo Creadd cause. Such a path was not one which her boyfriend had viewed as sensible. This was probably because such a path would not produce reliable earnings. Clarella actually believed that if she began to 'make a difference' her earnings might actually become much higher. She had been prepared to take the risks, but her boyfriend had little conception of the potential. He was not a neo Creadd type. He was a reliable man with a 'provider' mentality. He was intelligent and amusing, but his mind was not open to alternative ways. He had reached his own accommodation with the world and believed that everyone else should do so too. He wanted his girlfriend to be content too. They could be together and happy, but she kept introducing her wild schemes and he thought these were ridiculous. He did not wish to have her desert him for these wild impecunious ideas, wasting her potential and taking her away from him. So he attempted to dissuade her, impressing on her how ridiculous and unnecessary her plans were.
25/4/01
    She had felt restricted and misunderstood. She sometimes came to believe her plans were foolish and unnecessary, but when she tried to put them out of her mind and get on with the ordinary business of life she had felt strangely incomplete, as if she were not properly living. So again she would begin to make her plans and find them rebuffed by her boyfriend. She had begun to attend Julia and Janus' group before she fully developed her ideas about legal causes. Some ideas had been imagined before, but the group discussions, the focus upon political and social improvements, had allowed her to feel that she could make a difference, that she could be a part of a wider progress. She attended the group, once a week at least. Although it conflicted with the precious time she could spend with her boyfriend she insisted on going. Her boyfriend had not minded once a week, particularly in the earlier days, but always sought to dissuade her from additional activities. It was the way he discounted her political ideas and her legal plans which came to annoy her the most. He showed little understanding of what she thought of as political and social options. He showed little interest in her ideas, regarding it as idle talk which could hardly change the world. Who were these people who talked all the time as if they could do a better job of running the country or the world than the people who had earned the right by their appeal to the voters and their willingness to work hard and to climb the ladder to success. In his opinion those who worked well and possessed the attributes of patience and rational acceptance were naturally deserving of promotion. Position came to those who earned it and were best fitted to the role. Clarella's group were not hardworking people. They preferred to waste their time in pointless discussions and endless fanciful dreams which were neither possible or sensible. He had gone no further in his thoughts on the subjects of social change than this. Once he dismissed the movement he gave it little further thought except to make jokes about it or use it as validation of his own greater maturity and wisdom, when he belittled Clarella's plans.
    So Clarella had grown unhappy in her previous relationship. She partly believed the advice he gave and she became a little depressed. But after meetings at Julia's apartment or elsewhere she became stronger again. Eventually she saw the source of her unhappiness and she began to consider removing herself from an 'unhealthy' relationship. This was a big step for a woman to take; indeed it would have been if she had been a man. Finding a man, or a partner, was no easy task. Social possibilities were so limited. It had taken her long enough to find Demus, and then even longer to make him realise that she might be interested in him and then for him to make his moves. It had taken a long time to settle down into the relationship, to understand each other's ways and communicate, to work out the acceptable rules timings and practicalities of sex, what worked and what did not. To have to begin all that again, the searching seemed senseless and too much trouble. But increasingly she came to the view that it had to be done.
     She gave Demus his marching orders finally. She was told by female friends that she was attractive to men, so why shouldn't she search for someone more suitable, who would give her confidence and back her in her interests. She had a new realisation that her life was in her own hands, that personal progress was in her own hands, just as the progress of the Neo Creadd movement was in all their own hands. Each individual must start with their own life, making effort on their own behalf if they wished their world to change. And so Clarella searched for a suitable man now these last three months, although it seemed now to Calban, that he was not to be the one.
29/4/01
   So Clarella was looking for someone else now, and Calban had hoped he might fit the bill, but she was too good for him and he knew she was looking around for somebody a bit more perfect. Actually, unknown to Calban, Clarella was having difficulty even finding any potential candidates, but he was correct in judging that she did not consider him as one of them. She liked his looks actually, as she had shown in those first couple of meetings by her attention, but he was too lacking in confidence and unresponsive to be appropriate for her, she thought. Anyone she found would have to be better than the last boyfriend. She had tasted 'love' and now she could afford to be a little more discerning. The trouble was that she was not finding many candidates, and all proved unsuitable for one reason or another. Men at work were always inappropriate for one reason or another. The confident ones were happily married. Some of them were not married but had female consorts already. Many were dour and antisocial from the pressure of work; no longer did they have personalities which were worth considering as potential partners.
     The 'group' meetings had some potential as a source of new men. She had started going to them mainly for social reasons as a place where she could meet other people, in a situation where you could talk to them and actually get to know them; few such other means existed. Of course she had soon seen the importance of their message, and found it fell into place with her own observations, and with ideas for legal 'campaigns' which suggested themselves to her. There she had met Janus and Jairis, Calban and others. Janus was an unusual man, quite attractive from Clarella's point of view, but very driven and intellectual. She did not dislike that. She was 'driven' herself, by beliefs and by ambition, and she understood Janus' intellectualism. But he had written 'books'. That showed great dedication which was beyond what she could muster herself. She preferred to actually make a difference than to make up manifestos and utopias which could probably never be turned into reality. She preferred the practical struggle. She thought Janus was too much driven by grand schemes. This made him a bit distant from the ordinary matters of life. When she spoke to him she had the feeling that his mind was in his books. He treated everyone well but they were members of an organisation which was aiming at higher things than people, politics. Janus was lacking that personal empathy which she now looked for in a man. Janus was taken anyway. He seemed to have found his match in Julia. They were well suited, she thought.
      Jairis was different. He was very outgoing, instantly empathetic with whoever he spoke to, whether they were a class of students, a roomful of group members, or individuals. He had a rugged casual appearance and manner which appealed instantly to her and made her wish to be close to him. She imagined lots of women felt the same. Jairis had chosen Vera and they both seemed very happy, so that was that.
      Calban was a nice boy, but in the eyes of Clarella he was still a boy, lacking confidence, so obviously, and experience in life. Clarella enjoyed the little signs in which he betrayed his interest in her. Such as how he flustered when she said anything sharp, or when she met him unexpectedly. She enjoyed the power she had over him. She even enjoyed their conversations and his friendship. If he had tried to touch her gently, in a confident sort of way she probably would not have minded. She was lonely and any reminder of real comfort from someone she trusted would have been pleasant. But Calban could not be her boyfriend. He wasn't the man she was looking for.
     There were others she had met at the group. Similarly some of them were attached and others did not appeal enough. Calban was not the only one who seemed to have been made socially restricted by his life environment. Perhaps if her own inability to attract a suitable male was to continue for long enough she may have to consider taking on one of these men, but there was plenty of time yet; a few years at least. Even so the clock was ticking and she was beginning, after six months of freedom, to feel very lonely again.
     Clarella could admit to herself that part of the reason for attending the Neo Creadd group was to give her a social outlet where she could meet men. Plenty of men were becoming involved in the group, and she felt it was only a matter of time before she would meet someone suitable. However her social drive was not the only motivation. She was committed to the group because she wanted to right the dull conformity of society, to end the mercenary devotion to money which afflicted the modern worker, to give them a greater quality of life so this life was not wasted, as previous generations' had been.