Littering in the Time of the New National Labour Government (It's Cleanup Time!) : Part 3
Image: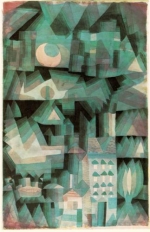 Wed, 07 Apr 2021
     In the morning investigations soon took place and, identities were confirmed. Tracy and the other two guilty culprits were visited at their addresses. They were all at home as this was now Sunday morning and all had been lying in and taking it easy after their late night after pub party. Bleary eyed Tracy came to the door in her dressing gown, while boyfriend Tom was busy making toast and coffee for her in the kitchen.
     "Tracy," greeted the female officer, confirming by her own visual judgement that this did indeed seem to be the overexuberant and careless woman shown by the video evidence of the previous night. "You have been detected as the person who littered the village green with some discarded chicken and chips and packaging last night. Was that you?"
     "What?" said bleary eyed Tracy. She had had a heavy night last night, but an enjoyable one. She felt a bit worse for wear this morning, but she and Tom were getting up slowly and the day had been good so far. "Some chicken and chips?"
     "Yes, littering, which is considered to be a crime and enforceable by the police," said the police officer, who was not too many years older than Tracy, but gave the definite impression that she was not much impressed by littering.
     "Oh dear!" said Tracy, "You have come here about litter?" She wondered what the police were doing asking people about litter. "Surely that's a bit of a waste of police time? Surely you've got better things to do than chase people up over pieces of litter?" Nonetheless she had a premonition now that her day was just going to get a lot worse. People had been saying the police were getting a lot keener on a lot of matters all of a sudden. But she remembered clearly enough that Tom had bought her some chicken and chips last night and that she had pretty much chucked it away, being in a mood to enjoy herself, and reveling in being the centre of attention.
     "We no longer think that chasing people up over pieces of litter is a waste of time!" declared the police officer. "We know that we can clean up our streets and improve personal behavior quite easily with just a reasonable bit of effort by the police, and the support of all the citizens who voted for this clean up. We have already made great inroads into the problems of littering and petty crimes in particular with the new policies!"
     "Oh," said Tracy, realizing that she would have to be careful with this judgmental policewoman, and her male colleague, who nodded at everything his female colleague said. "So what are you going to do to me? Are you giving me a caution or a small fine? I didn't do much! I had had a few drinks, as you do, on a night out. I didn't intend to do any littering. I wouldn't have dropped it if I had been thinking straight! I would not normally drop anything on the ground. I will certainly apologise lady, in the cold light of day. I am sorry, and I should not have done it." The words came to her quickly. If she said the right words she hoped she could smooth this over without any punishment. She would just have to be more careful in the future, and promise not to do it again.
     "Well Tracy the first part of your settlement of this crime is restitution," said the female police officer. "We will give you 10 minutes or 15 minutes to get dressed and you must come with us to the scene of your crime now. You must do what you should have done last night, what any reasonably behaved citizen should be willing to do to tidy up after themselves and not leave a mess or a potential health hazard for other citizens to clear up. We want you to clear up the mess you made. One or two of your other friends were also guilty of littering, although less serious than your offence in which you actually cast uneaten food on the village green, with no attempt to put it in the bins which were right next to you!
     "After restitution of your crime you will be paying a fine which goes towards the waste of police time and resources on this issue, which no adult or even child of responsible age should be causing, and towards covering the cost of our cameras. We are also enrolling you on a short programme of community service in which you will be helping to clear up litter and mess where we have been unable to find the culprits. This will be in your case a two week programme during daytime working hours. If you work well and show repentance for your crime you may be let off up to a few days, depending on our judgement of your work and the amount of work we have for you to do at the time."
   "Now?" Queried Tracy, looking quite stonefaced. This was not turning out to be the day she had planned. "Can't we do this after lunch when I am ready?
"
    "Tracy it is you who must put things right, for the benefit of the rest of your local society," said the male police officer. "The littering must be put right at the earliest opportunity. In actual fact a passing dog having it's evening walk ate the rest of the chicken and chips, but the wrappers and box is still there. The food wrappers and box have been there for too long already, spoiling the village/suburb green for everyone else. There is not a moment longer to waste. This part of your punishment, if you like, will not take very long, but it is for your 'reeducation'. We could call it that."
     "Can Tom come with me to help?" she asked, thinking it to be a harmless request, but as soon as she said it she realized she had said something very unacceptable.
     "Tracy," explained the policewoman angrily, "Your boyfriend Tom was not the one responsible for the littering. We discovered that he paid for the food, but you rewarded him for it by flinging the food away. He was not responsible for the littering so why should he be asked to help you to clear your own mess up? He is not guilty of anything so he can come to watch you pick it up and put it into the bins, but he must not do anything to help you. This is your restitution, not his."
     "Now quickly Tracy," said the male policeman. "We have not got too much time now. Please get dressed quickly and we will take you to your Restitution at the scene of your crime."