Littering in the Time of the New National Labour Government (It's Cleanup Time!) : Part 4
Image: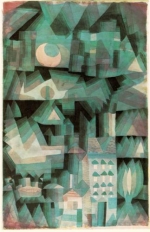 Sat, 10 Apr 2021
     Tom came with her to watch only. He was secretly pleased she was receiving this comeuppance, although he would not have dared say that in so many words, as he did not wish to lose this attractive, if rather careless, girlfriend. It served her right really. It would teach her a good lesson. Secretly he was still bitter at her casual disregard for the food he bought her. It suggested she didn't care too much about his feelings, but as he was attracted to her, he would put up with her. Maybe she would view him with a bit more appreciation now. He supposed she was a bit drunk last night, but not beyond control. He had resented her littering at the time, so this solution would put it right. He was pleased to see her put right in this way.
     When they arrived at the 'village' green one of the other friends from last night was picking up his litter. Tracy and he look at each other, a little embarrassed. There was a crowd watching. Locals were coming out of the shops stop to look and watch while the police enforced the litter laws. Tracy bent down and picked up the wrappers. She did not have to pick up the rest of the actual chicken pieces and chips as the dog who had discovered the mess last night had eaten the food. Thankfully there had been no chicken bones in that chicken nugget meal, which might otherwise have stuck in the dog's mouth or intestines. The act of Restitution did not take long.
     Many there did wonder why she could not have done that simple act herself last night, as most of them would have done so automatically. Even Tracy herself now wished that she had done that last night. It would have saved much embarrassment and bother. She would probably never do something like that ever again. Some young people took pictures and a small video of it on their mobile phones to show to their friends or put on social media. The message would soon get out to all litterers, that they would be watched and found and punished appropriately. The message was also going to the kids, who would hopefully learn lessons from it too and spread the message on. Tracy was humiliated and felt embarrassed to show herself in public for a while after, but embarked on the community service in a few days' time, after due notice and explanation was given to her workplace.
    The wrongdoers received littering fines, which, although petty, did go on their records. They apologised in the cold light of day, when faced with the consequences of their careless disregard. Tracy was the worst culprit because it had been her chicken and chips, and she had been the one to cast the uneaten food and packaging away, without even attempting to put any of it in the bins which were right next to where she had been standing. Tracy said she just didn't think at all, and blamed the drinks they had consumed. Tracy wished she'd never had that chicken and chips. She certainly learned her lesson and never did such a thing again.
     It soon became evident now that there was much less litter around everywhere, and certainly almost never where people were aware there were cameras. Zero tolerance was working, changing and improving behavior. The new National Labour Party government which had been elected with such a landslide a few months ago was having great success in changing the behavior of wrongdoers of many sorts, including the young litterers who had proliferated so much in previous decades, because of the easygoing, laissez faire and non enforcement policies of the previous careless governments, from the conservative 'right' in particular, but also the so called 'left', both of which had been more based on the minimization of policing or any government effort, usually driven by the desire to cut the costs of all government activity to the bone, partly so that richer people could evade paying much in taxes.
     The new government was expanding the police quite a lot, and that additionally included 'civilian' jobs for the police. Thus there were many camera monitors and support staff, such as computer technicians, civilian investigators and record keepers, lawyers, and financial investigators, as well as forensic investigators. All these extra costs were good for the general employment in the economy, and caused significantly more crimes and behavioural problems in society to be dealt with. Anti social behaviour and crimes of all sorts rapidly reduced as the police were able to get to grips with many behaviours they had not been able to deal with effectively before. Increased punishments and consequences for all sorts of infractions had a great disincentivising effect upon  citizens and even children and teenagers who engaged in antisocial behaviours and corruptions of all kinds. The effects upon society were truly wonderful.