God of Queens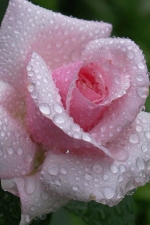 Tue, 31 Dec 2013
The dark road was spread before them as a land of opportunities. For miles and miles, the sun shined down on the dreams of a nation. We danced to timelessness and spun around corners in speeding cars. Those were the good times. We lived like stars.
He snapped his magical fingers, and limitless truths emerged. Courage. Faith. Hope. Love. He was from the land above. I was from the land below the sea. I come from the shadows. I'm made of silver dust. I am the ashes of eoros and the wound in evil's heart. I've fought with the beast, I've poisoned his mind. Until all he can do is love all the tears I've left behind.
The water is clear. The water is sin. The water is warm, but I don't want you to drown. I'm no one at all, no one unseen, and I sparkle because I am free. I am the God of Queens.
I was once an illusion, an avatar of comfortable soft light. But then I shone so brightly, the others became so blinded. There are riddles in the written words of the holy books we read. I'll never die, even though the world's heart will continue to bleed.
Truth is. You don't need me. You need Love. & True Love is My Destiny.