Origins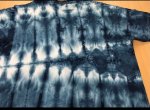 Tue, 14 Sep 2021
My favourite subject at school was history, I just loved how things either evolved or was invented or happened by accident. I suppose everything has origins. One example of this is how crisps came to be crisp. A customer, Cornelius Vanderbild kept saying they were not crispy enough so the chef, George Grum made them thin so he was unable to use his knife and fork with them but he had to use his fingers, but it backfired as Vanderbild loved them!
The same must happen in families, origins start or customs, nick names and family traditions, even family jokes that only is funny within the family. I remember last year I was telling my daughter Meghan something and I said it was, "On Thursday……" When Meghan was younger, she had selective hearing and so when she said, "When was it?" I replied, shouting, "THURSDAY," We both burst out laughing. And since then, she has used it back at me, with the word, "THURSDAY" When I have not heard what she has said, because I wasn't listening, and I back at her, it's just a joke between us two, that no one else would get, not even in the family. So, that word will always be shouted, "THURSDAY" And not any other day of the week.
A few years ago, we had a puppy that was a little bit disabled and my husband Paul did some research and found that Turmeric would strengthen his bones, he would put it on all of his food, so whatever name Paul had chosen for the pup I changed it and called him Turmeric, and over the months and years it stuck and that became his name, it really suited him.
Then about two years ago we had a kitten that didn't seem 'right' and no Paul did not give him Turmeric, but I called him Turmeric2 for in our home it meant not quite perfect, but lovely. Turmeric2 when he was tiny would go into the cage of Turmeric, they got on very well as buddies and even today they are still best buddies and Turmeric2 will go into the garden and play with Turmeric, its lovely to watch them at play.
We have five cats, all different in their personalities, the first is Nanny, then Hotel, named by me, the young neighbour asked me just last week, "Why do you call him Hotel?" I said, "Because when he was younger, he treated our home like a hotel, he'd come in in the morning eat his breakfast and go out again." Paul calls him, "Fat Bloke," Next in our family of cats is Grey, because she is grey but that wasn't the name she was originally given, then there is Jonathan, named after someone at work, who is lovely, nosy and misses nothing! Then finally it's Turmeric2 whose name is shortened to Turmeric.
Nanny is the boss she is wise and very knowledgeable, she is confident at the front of the house, Grey is very gentle, and sweet natured, Hotel would rip your eyes out! Jonathan is the cleverest cat we have, when you are sitting down on the sofa, he will come up to you and tap you on the shoulder having got your attention, he wants you to sit back so he can sit on your lap. How cleaver is that. You can't put him on your lap, he will come off, it's only on his terms. When he wants to go out the back door, he stands on his hind legs and touches the keys with his paw, it we don't open the back door straight away he does it again, no other cat does that or ever has. Yet he is the lowest in the hierarchy at breakfast time, he is the slowest eater and has to be protected by me, all the five cats have their own bowl and place on the kitchen floor. Hotel is hated by three of the cats only Turmeric likes him, he eats in the tv room on his own. Finally, there is Turmeric. It turns out this baby cat is loved by all of us humans in the house equally, for we all have our favourites, other than Turmeric I love Jonathan, Meghan loves Grey and Paul loves Nanny. All the cats you can put your nose next to their noise and you won't come to harm, excerpt Hotel! He has scratched everyone's face or hands, and my legs as I've walked past him. I will give a scrap of credit to Hotel, where it is due, he is the only cat that my daughter can dress up in Christmas cat clothes and he will happily wear it and go to sleep in it, all day long, none of the other cats would put up with that and love it. But we all agree, that the loveliest cat in the house and in fact the world, is Turmeric, he as the most beautiful handsome face and eyes, he purrs just looking at him, he goes on his back for the dog and for us, you can carry him put him over your shoulder, love him and love him some more, he never runs off or gets fed up he is just SO Special. We all decided he is the perfect cat. Even when he was at the Vets he was purring.
Last week in the kitchen I saw a massive, MASSIVE spider, I went to get Paul from the other room, I quickly video him for a few seconds, and then I went to get Paul, but by the time I went to get Paul to come and put him outside, he was gone! That's the worst for now I didn't want to see him again in the kitchen when Paul might be still in bed when I got up the next day for work. I knew he was about and I was on high alert, I didn't want to kill him, but I certainly wouldn't put him in a glass and slide a card underneath it. Then a few days ago, in the bathroom, on the floor with a leg not too far away from his crumpled up large body, was the spider! What an awful way to go, attacked by a cat and not even eaten. We talked about it and wondered which cat it could have been, and we all agreed it could not be Turmeric2.
The photo is mine.