Going Home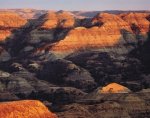 Fri, 20 Jun 2014
 When I met my future husband, almost the first question he asked was "Are you prepared
to live in England?" I suppose if I had said "No", that would have been the end of our relationship. But I said "Yes," with great enthusiasm and conviction – having no idea at all what "Living In England"entailed and how I would cope with it. And I think if I am honest, I always had at the back of my mind that if things went wrong, I could always go home, and knew that I would be welcomed back with open arms.
My first experience of England was on our honeymoon – and coming from North Dakota where
it is always very hot and dry in the summer, I packed accordingly. "Why didn't you do your research?" you might ask. Well I'd been given a picture book of England for Christmas that year, and in every single picture, the sun was shining. So I packed my sleeveless tops and shorts (I'm not even sure I included a jacket) and had three wet miserable weeks getting to know my new country and the new relatives who were less than welcoming. They thought I was bound to steal their son from them – and I ended the period saying, "I hate your country and I hate your mother."
And in the back of my mind I thought, if we get divorced or Philip dies, I will go back to the sunnier climes and the people who like me, and understand what I'm saying and share my point of view. And now Philip has died, and I can move back.
So I leave today – not for good – but to revisit the places that meant something to me
one last time. I say that as if I expect to die soon. I'm perfectly healthy and probably will last another decade or two. But as time goes by, so do the people and the memories that made America Home.
I land in Minneapolis – and will be picked up at the airport by Carla – who so looks like
her mother, my sister Judy, who died 16 years ago. She is an identical twin, although strangely enough, I've never seen Cathy as a replica of Judy, as I do Carla. Carla (computer expert) and her
partner Blaire and their two dogs live in St Paul (contiguous with Minneapolis) and Cathy and her husband, Brian, live in Minneapolis where Cathy teaches (English as Judy did). Carla will drive me the 70 miles or so to Foley, Minnesota – a tiny farming town on the edge of St. Cloud – thought by some to be the inspiration for Garrison Keillor's wonderful Lake Woebegone stories. I'll spend the
first few days with my brother-in-law, going out to his lake cottage which he shares with his kids (they had five altogether) and celebrating Keith's daughter Jamie's birthday. Her older brother is
called Andrew. Keith researches on natural grains and grasses and all things ecological. His wife Rochelle is a vet.
Judy and I got married the same summer, (and wore the same dress after she chopped two feet
off the bottom) so as soon as Philip and I had completed our wet honeymoon, we returned for me to be matron of honour at her wedding to Larry, who was the Math's teacher at Foley High. We were a close family, so on many occasions before we moved to England (a year after the honeymoon) and for several summers afterwards, we spent time in Foley where Judy and Larry lived in a trailer (static caravan to you). Larry with the help of his dad, (and a little help from Philip on one very hot summer) built his own house, board by board on a four acre plot. Working with wood and golfing are Larry's main hobbies now he's retired and showing off his various cars comes in there pretty high too. I am being privileged to get to ride in his new Camaro convertible en route for the big trip across the States. Larry's got a new lady in his life now, Chris, and I'll get to meet her at the birthday party. But she's not coming on the trip with us.
On Monday I will board a Greyhound bus and ride the 350 or so miles to Bismarck – where I
was born. Larry decided he preferred a few more days of golf and freedom – not being too keen on "visiting" with my relatives. The busses these days travel faster and make fewer stops, so I will
arrive in Bismarck about 3.30 – 7 ½ hours including lunch and snack stops. The bus ticket, bought in advance by Larry, cost $70, probably cheaper than filling his tank the requisite times for the
trip. Maybe I will chat up the eligible men on the bus. It's fun to think about anyway and you never know.
Bismarck is the state capitol, but only a small place – about 18,000 population when I lived there , but now grown to about 60,000. The big news in North Dakota these days is fracking for gas, and I have heard the State is currently second only to Texas in oil production.
When I arrive, hopefully I will be met by Bob – husband of one of my few remaining cousins. For those of you who've read my various bits of family history, Marilyn (also a twin) is the daughter of my Uncle Jack – who was close in age to my mother. Marilyn's got brain cancer, and has no quality of life left – but she's still at home with Bob being her only carer, although he is still working too. Marilyn and her twin Marlys (who died a few years ago) did their nurses' training in Bismarck while Judy and I were growing up so we knew them well. Marilyn is a very large woman – with a sharp tongue but a very good sense of humour (or at least she used to). She's had a couple of
strokes over the years, and I remember her saying that when she realised what was happening to her that she prayed, "Please God – take my legs if you have to, but please let me keep my tongue."
Bob will take me to Grace's apartment to drop off my bag (as I'm staying there, and Larry will be too when he comes a few days later) and then drive me to the neighbouring town, Mandan (about 4,000 population) where Grace, my step-mother now resides in a nursing home. Grace is 97, so chances of me seeing her on another occasion are pretty slim. I haven't seen her for about seven years. My dad died in 1976, when they had been married only seven years, but I have kept in contact with her
throughout the time since, partly because she has no children of her own, and partly because I sort of promised my dad I would. A person less like my Mother, my dad would have been hard put to find but find her her did within months of my mother's death. My mother was quiet and shy – a primary teacher from the age of 17. Grace was an anaesthetist, and she is a powerful woman – used to being in charge of everything. Not that she is very powerful now, very overweight, hardly able to see, with all sorts of lung and heart and leg complications. Grace isn't going home again, so Bob (who has power of attorney for her) will have to get rid of her possessions and release her rented apartment. Care for the elderly is not a cheap option in the States, even for those on medicare. Luckily she has a single room in the nursing home – and a large TV so she can watch her soap operas. She still has a very sharp brain (she was a champion bridge player in her time) – so she's depressed and resents being in a place where 99% of the other residents are senile. But she isn't
capable of physically caring sufficiently for herself to be rehoused in a sheltered housing sort of place.
The other set of relatives I will visit with are cousins of my father – who are not in good health and are both in their late 80's. I remember going to their wedding when I was a little kid, probably my first wedding. I thought Warren looked mean, and felt sorry for Eileen. They had seven children and they aren't even Catholic – and countless grandchildren and great grandchildren. Warren was a banker so they are doing nicely, thank you. Both have lots of medical problems too, so again, this will probably be the last time I see them.
Larry and his amazing car will arrive on Wednesday, and after paying his respects to Grace,
we will chug as much beer as we can in her apartment, and then take off maybe at 5 a.m on Thursday for another 2000 miles of prairie and mountains and lots of open road.
From the historical point of view, our trip starts out by retracing the route of the 7th cavalry in 1876 as they made their way from Fort Abraham Lincoln, just south of Mandan, to the Little Big Horn, from which most didn't come back. General Custer's wife Libbie was an author and her book
about their life in Bismarck before and after the massacre makes very interesting reading. And Custer himself kept a diary of the trek – as did Mark Kellogg, the reporter from the Bismarck Tribune, who also wrote for Gordon Bennett (he whom the expression was named after) of
the New York Herald.
The first bit of interesting scenery will be the Badlands – close to the Montana border. (picture above) These are rough rugged hills sort like a mini grand canyonwith lots of scoria providing the orangey red colour. We spent a couple of days exploring that area just after our honeymoon – with
Larry and Judy whose honeymoon was curtailed by the death of a close family friend. Buffalo were common in that area 40 years ago – and very common 120 years ago – when Teddy Roosevelt had his cabin there.
After nearly 1000 miles of the Great Plains – miles of 360 degree horizons – we will come
to the Rocky Mountains. From then on to the coast, the scenery is magnificent; raging rivers, native woodland, gorges, orchards, and snow capped mountains always fairly near by. The climate becomes much more English, cool winters, warm summers.
My half sister, Kathleen is now pretty old, and not doing too well. She has problems with her eyes, her brain is a bit foggy , and she's mad at her son who lives with her, because he won't let her drink the red wine that she feels is the only good reason to keep living. Her husband died about 20 years ago – I have many happy memories of our mutual flirtations. Her other four kids all live within easy driving distance, so she sees a lot of them and they do take very good care of her.
Larry and I will arrive in Portland about Saturday, and the rest of the week is full of trips to the beach (we're rented a house for 19 people for a few days) and barbecues in various back yards along with the usual fireworks parties to celebrate the 4th of July. I will stay at Kathleen's house with Mark's awful bird flying free and shitting all over the place. I'm not a fan, as you might be able to tell.
Larry  will be staying in a motel along with another of his children, Chris, who got us all started on this family reunion lark. Chris and Thanh (a Vietnamese boat child) and their two kids, Lucas and Anna, live in Milwaukee and will have flown out as will Cathy and Carla and Blair who are staying with their cousin Margaret. Chris and Thanh are both computing experts but Chris is also a keen writer and very much involved in writing a book about Thanh's experience of leaving Viet Nam
by boat when he was about 12 and arriving in the US with his two younger brothers, having no English and knowing no one.
Kathleen's daughters and their families, will no doubt all be around entertaining us. Janet and Gary live in a town called Boring in a beautiful house overlooking Mt Hood. Their daughter, Linsea is the most prolific parent of the next generation – having had four children so far. Her husband is a preacher man.
Liz and her husband, Dan, daughter, Rosie and granddaughter, Layla will be around. Liz
runs a nutritional supplement business, and is slim and beautiful, very good advertising for it.
Mary K's husband Kevin will no doubt be taking Larry and Mark golfing. (I have to make do
with a carry on case for my luggage so that Larry could fit his golf clubs in the convertible.) Mary K has the most loudest and most infectious laugh of anyone I know.
Margaret and her husband Rod are full of pride with their newly graduated daughter Emily's
success as a basketball star – she may well be an Olympian of the future. She'll be going to college where her brother Grant (a top level swimmer) already goes, at Whitman College in Washington State. (I wrote a book about Marcus Whitman's massacre by Indians, but my great niece and nephew are probably embarrassed by it as I do show things from the Indians point of view. )
In fact lots of my relatives are very sporty – all Larry's kids were great runners with Chris making it to the All American label. Mary K got prizes for Judo in her youth. Margaret did very well in soft ball as does Emily. Janet's son, Seth, did well in pole vaulting, it seems to me. Mark's son Bryce is a terrific magician. Who have I missed out? Morgan with his double sleeve and trouser tattoos, works in computer aided engineering as do his brother Jer, his uncle Mark and cousin Bryce.
Michelle and Nathan will be there too. I don't know what they do. And I can't remember the names of some of the next generation of great great nieces and nephews, but they will all be there.
So the houses will be full and the laughter and booze in great supply. If it turns out to
be very good or very bad I might write again and tell you about it after it's all over, but for now, I have to stop writing and call a cab.