Personal Communion From The Sides Of The Virus Ridden World
Image: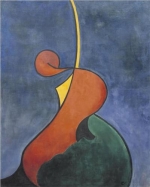 Mon, 14 Sep 2020
     On the other side of the world Kimono takes her costume off in front of her phone and starts to masturbate. She can see her admirers on her big screen and derives pleasure from seeing them abase themselves in front of her. Frank in Denmark is a regular sharer with her. She gets as much from his tall slim fine figure, handsome Scandinavian face, and his large and proficient cock as he does from her smooth Japanese skin and petite figure. Unfortunately she has to share him with his wife, but she doesn't really mind at all because his wife is like a surrogate self who actually gets fucked by that stallion of a man, while she can better imagine what it is to actually be penetrated by such a western hunk. Frank's wife is called Greta, blonde, slender and beautiful, and she and Greta know each other very well by now. They orgasm together frequently while Frank watches Kimono feeling herself all over and pushing her vibrators up herself. Greta feels bisexual and likes Kimono's smooth looks so, while Frank penetrates her, she and Frank are both watching Kimono. Both the Danish couple and the Japanese woman invested in larger screens recently so they could imagine each other lifelike on a bed just next to them instead of miles away, and see every ounce of each other's action.
   But Kimono is not only communicating with the Danish couple tonight. They are all having a video conference orgy with other people, so the screen is split between the different participants. A Brazilian couple Pedro and Veronica, good friends of Kimono's, have arrived live from their apartment in Rio De Janeiro. Veronica is dark haired and mixed race, and also exceedingly beautiful, tall and leggy, while Pedro is white and handsome, sporting a thick moustache and a very large cock, worshipped by Kimono, Greta, and by his own wife Veronica. Some of Kimono's other regular friends, single males from Pennsylvania, Yorkshire and Tuscany all have their clothes off and are masturbating furiously to the action from the couples and Kimono.
     Kimono thinks, if only the world had not become such a dangerous place in recent years, they would all be able to meet up in some holiday resort, shared apartments or swingers' resorts, and have real contact between themselves in a traditional orgy. But traditional orgies were a thing of the past. Too many people who met had died or become seriously ill from the spreading of the virus and its permutations. These days no one was risking new contacts unless they were completely sure of safety, which meant very recent virus symptom and test checks. To risk contact was to risk a horrific death or at the very least a very uncomfortable period of suffering, which may go on for the rest of your life. Even the pleasures of swinging or just direct socializing were just not worth it. People had educated themselves to take their pleasure in more psychological and more pornographic ways.