Strawberries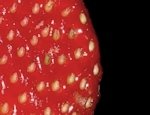 Sun, 05 Jun 2016
They came out funny,
like broken hearts.
I'm not sure what went wrong.
I followed the instructions.
Planted in July, not too close together, good soil,
watered well. Every day,
like clockwork, as soon as I got home.
You were fading, I could see that.
So I grew strawberries.
Planted them, nurtured them, gave them love.
A few weeks, they said.
Nothing to be done.
One month later, flowers.
I picked one, put it on your pillow.
You smiled.
I promised I'd bring them to you.
You slept.
And now, here they are.
In a bowl, picked and plucked.
Like broken hearts,
all for you.