Not Fair!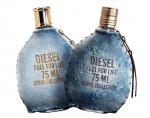 Wed, 01 Feb 2023
So, I was in my favourite shop on Earth. TKMaxx I had just arrived at this particular one, and I noticed a man near the door, by the men's perfume. All the expensive perfumes they are in special clear, see through, plastic boxes, secured with a large security tag.
In the past, some have pulled the hard plastic box apart, and stolen the expensive item inside leaving the box on the shelf empty. Before I used to take the empty box to a staff member, but now there are too many to bother, the staff with.
Well, a few days ago, I was in the store, and a man suddenly caught my eye, I looked at him, he was about four yards from the main entrance, when he took up a large plastic security box with a perfume inside, and he opened his coat and put the whole thing inside, and closed his coat again.
Shocked, I went to get a closer look at him, as I wasn't far away from him, he saw me and he went around the men's perfume unit, so that I could not get near to him, so that for a few seconds, he was the exact opposite to where I was, but the unit was head height, so we could see each other's heads.
When he went round, just once, he then walked out of the store, setting off the alarms! I went straight over to the staff at the till and told her what just happened.
She said, "Yes I know," I said, "SO what is the store going to do?" She said, "We are not allowed to chase him," I said, "So tomorrow he can come in and do it again?" She replied, "Yes." She asked, "What did he look like?" I gave her his description.
I stayed in that store, and I went to the till, when I had finished shopping, to buy my goodies, in the sale, I told another staff about what I had seen, and I added, "It's not fair that he can do that every day, AND get away with it, knowing nothing will ever happen and here I am paying."
She said, "I agree with you."