MY SISTER WORKS FOR DISNEY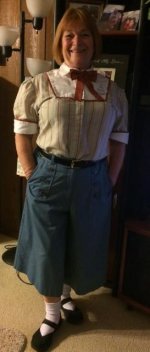 Thu, 24 Sep 2015
my sister works for disney
joining mickey mouse and walt
so much for her retirement
that came to a screeching halt
.
she learned the rules of conduct
nose is never out of joint
when giving out directions
use two fingers when you point
.
she's got the cutest outfit
well, that just might be a reach
she looks just like a flapper
who had ventured to the beach
.
but yet, she'll go on smiling
quite forbidden is the frown
you'd best be on your guard
in case the big cheese comes to town
.
i'd like to go and visit
but i have these secret fears
that i would be distracting
and the walls there all have ears