'Come, buy … without money'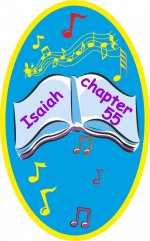 Sun, 11 Jun 2017
[Continuing the hymn-for-Sundays series]
Everyone who's thirsty, empty, tired, lost –
all you truly need is offered at no cost:
satisfying 'water', soul-reviving 'wine',
'milk' and 'food' sustaining rich new life sublime.
If you want true purpose as you daily live –
listen, he will gladly endless kindness give,
mercy and free pardon, feast of joy and peace
life abundant – soon all strife and sin will cease.
All his Words are precious, powerful and pure.
Only he can give you Life that will endure.
Seek the Lord, receive him, turn to him and call.
Actions selfish, godless – scorn and leave them all.
God is greater, wiser, and his thoughts and ways
far excel his children's, causing awe and praise;
and he will accomplish all his good desire:
purposes eternal we will soon admire.
(based on Isaiah chapter 55 in the Bible)
Tune: 65 65 D eg Goshen or tunes of 'At the name of Jesus'