Amazed!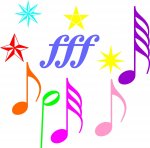 Sat, 26 Dec 2015
[Continuing the idea of one of my old hymns on Sundays, though again, about a couple of hours early, and as the rousing tune is  probably unknown to many, I've attempted to sing it again.]
The angels look on in great wonder,
God's people are filled with great awe,
for all that exists had its being
from him whom the wise men adore!
Amazed! amazed!
through faith understand, be amazed!
and marvel, with wonder:
let Jesus for ever be praised!
The Ruler of all, in the manger;
and soon he'd be hated, instead
of glory and worship and honour,
with nowhere to lay down his head.
God's wisdom and gracious atonement,
his covenant made with his Son,
the great condescension of Jesus
in taking on weak human form.
He humbled himself as a servant
and suffered, obedient to death,
the death on the cross as an offering
that we might receive the new birth.
https://soundcloud.com/rhiannon-weber/the-angels-wonder-1
Tune: 98 98 + 'Redeemed" by W J Kirkpatrick