Baby born one day …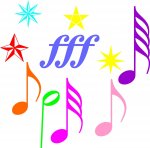 Sat, 19 Dec 2015
Baby born one day:
Lamb of God, salvation's Way:
Son of God, whose words we should obey.
Spirit holy, formed Christ's body,
so prepared the Sacrifice.
Growing human child:
guiltless, spotless, undefiled:
enemies would soon be reconciled.
Angels singing, message bringing:
gracious Word for all mankind.
Jesus Christ now King.
We, his gospel word must bring:
Come, be contrite, he can pardon sin.
Tune of 'Tua Bethlem dref'
As it is set to an old Welsh Carol Tune, I have attempted to sing it again:
https://soundcloud.com/rhiannon-weber/baby-born-one-day-a