Guilt and Relief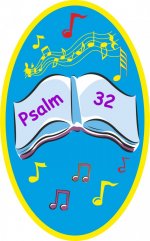 Sun, 21 May 2017
[Continuing the hymn-for-Sundays series]
on Psalm 32
Have you a secret? Are you perturbed?
Memories haunt, your spirit disturbed;
stifling conscience, sin unconfessed,
groaning, concealing, restless and stressed.
    Blessèd and happy, glorious relief,
    wonderful grace replacing the grief,
    brought to the Lord, confessing at last,
    pardoned, rejoicing – misery past.
Never o'erwhelmed, surrounded with song,
unfailing love, deliverance strong.
Shielded from trouble, in you I hide,
heeding instruction, Word of my Guide.
    Pray to the Lord, while mercy is found,
    wonderful love and grace will surround,
    hearing his guidance, walking his way,
    woes for the wicked – turn to him, pray.
Tune: 99 99 99 eg Blessed Assurance