Harassed sheep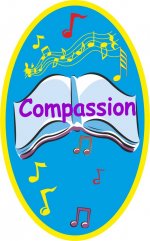 Sun, 24 Sep 2017
[Continuing the hymn-for-Sundays series]
Harassed by the daily round,
helpless – no real respite found;
frail and wandering, foolish sheep,
no kind King to care and keep.
Jesus saw their desperate need,
felt compassion, deeply stirred.
Will you pray and intercede,
that they hear salvation's Word?
Are you wandering all astray,
can't make sense of life today?
Jesus hears you when you speak –
strength and wisdom, guidance seek.
'When he saw the crowds, he had compassion on them, because they were harassed and helpless, like sheep without a shepherd.' Matthew 9:36,37
Tune: 77 77  Buckland or Gentle Jesus