His Sight, His Help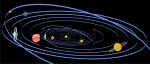 Sun, 19 Jul 2015
Continuing the idea of one of my old hymns on Sundays:
He glances through the galaxy,
he scans me through and through.
He watches fishes in the sea,
and calls to me and you
to learn his ways,
and sing his praise,
and tell him of our fears.
Although he knows,
he helps all those
who pray and ask – he hears.
He sees through all the dark of night,
and through the fog and haze.
No danger's hidden from his sight,
no secret from his gaze.
Our need he knows,
so let's be those
who tell him of our fears,
and always pray
his help all day
– he watches and, he hears.
Tune: CM+ God Sees by S W Straub