How?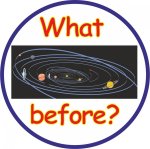 Sun, 17 Sep 2023
[Continuing the hymn-for-Sundays series]
There was a beginning
– not Big Bang (– of what?)
A true God – the  true God
made all, out of nought.
The theory of Big Bang
has problems immense;
a Super Designer
makes surely more sense!
All know there is Someone
who's greater than us,
and that He can help us
get out of this mess!
He was at beginning
but came here in time,
was touched, and accepted
as man and divine.
'In the beginning was the Word, and the Word was with God, and the Word was God.' John's Gospel chpater 1 verese 1 in the Bible