A Mediator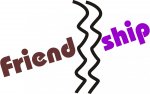 Sun, 09 Oct 2016
[Continuing the hymn-for-Sundays series]
Some own there is a god –
his character invent
by whim, and think we do not need
a Mediator sent.
God teaches where we're at,
and where we're heading to,
he shows the rift there is between
himself and me and you.
Jesus could bridge the gap:
God wants his church to tell,
and show contented lives, that know
peace that can fears dispel.
So much now stifles thought,
distracts, and numbs the mind
with music's beat, many don't try
life's destiny to find.
1 Timothy 2:3-7
Tune: SM or SMD eg  Tune of 'Forever with the Lord'