The only stable foundation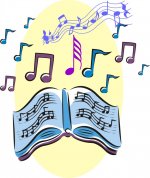 Sun, 12 Jun 2016
[Continuing the idea of a hymn for Sundays]
The people of God live by faith in his Word
though all of society's frightened, and stirred
by dangers and troubles, and seeking relief
from that which is false and will bring them but grief.
Political juggling may hurt and may fail,
and medical help prove of little avail.
All sorts of ideas, religions, may tempt,
but if no foundation, they'll stir up contempt.
For all who don't speak as the word of the Lord,
lack wisdom – frustrations will soon be outpoured,
resentment and anger to men and to God,
despair and distress at the ways of the world.
The people of God have a reverent fear
for he who is holy, their Saviour so dear
(who will bring in justice, and chastens for sin):
naught else need we fear if protected by him.
Christ Jesus: the shelter for all who are his,
our God who is with us – but few value this,
though scorning his grace, they will soon see his power,
and witness his advent and conquering hour.
Isaiah 8:20 &  Proverbs 3:5,6 'Trust in the Lord … and he will direct your paths.'
Tune: 11 11 11 11 eg How firm a  foundation (Montgomery by J Stanley)  or 'St Denio' tune of 'Immortal, invisible'