Patience, and Moses learning it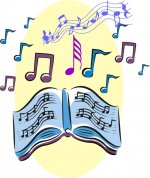 Sun, 06 Mar 2016
[Continuing the idea of a hymn for Sundays]
Hebrews 11:24-29
Impatience gets a quick idea,
but doesn't check it out
with scripture. Do I trust and pray?
God's wisdom do I doubt?
    And Moses intervened in haste
    – he had to learn to wait.
    God's calling and his rescue from
    oppression won't be late.
For patience keeps the end in view
– God's purposes are clear,
one day he will make all things good:
in patience, persevere.
    And Moses knew that Christ would come,
    reward eternally
    of greater worth than treasures now
    that fade, owned fleetingly.
Though to our eyes God is unseen,
we can his deeds observe –
by faith his goodness understand,
and for his glory serve.
    And Moses knew disgrace for Christ,
    the anger of the king,
    was known by God who'd keep him safe,
    and sure salvation bring.
So patiently work on as taught
– in love, to duty spurred,
while waiting for fulfilment of
what's promised in his Word.
    And Moses all God's Words obeyed,
    the Passover was kept
    by faith, God brought the people out
    and through the sea they stepped.
Tune: DCM eg Noel arr Arthur Sullivan tune of 'It came upon a midnight clear'.