Persecution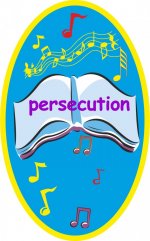 Sun, 23 Jul 2017
[Continuing the hymn-for-Sundays series]
Why do so many hate
to simply hear his name?
Why do so many hate a life
that's kind, and clear of blame?
Their tempers rise and flare
– thorns briefly burn so bright –
and buzz like angry swarms of bees
to bully, threaten, fight.
Don't bite with bitter words,
try to do good not ill,
when persecution's unprovoked,
be wise, pray for them still.
Tune: SM eg Franconia,  tune of 'Blest are the pure in heart'
'It is better, if it is God's will, to suffer for doing good than for doing evil.' 1 Peter 3:17; "Love your enemies and pray for those who persecute you, that you may be sons of your Father in heaven." Matthew 5:44,45