The Praise Isaiah foresaw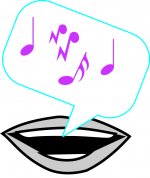 Sun, 30 Aug 2015
[Continuing the idea of one of my old hymns on Sundays:]
Day of praise – the LORD exalted
had been angry with my sin;
but that judgment has been halted
– borne by Jesus, I begin
to taste comfort, peace divine –
God, and his salvation, mine.
Day of joy for faithful covenant,
LORD you are your people's song.
From your wells we draw refreshment,
strengthened as we walk along,
praising, thankful, as we call,
trusting, unafraid through all.
Day of grace and exultation,
making known what God has done.
Praise his name to every nation –
glorious victory of the Son.
Holy Spirit great within, –
irrepressibly we sing.
Tune: 87 87 77 eg Gounod  or  Ottawa
[Isaiah 12 Songs of Praise In that day you will say: "I will praise you, LORD. Although you were angry with me, your anger has turned away and you have comforted me.
2 Surely God is my salvation; I will trust and not be afraid. The LORD, the LORD, is my strength and my song; he has become my salvation."
3 With joy you will draw water from the wells of salvation.
4 In that day you will say: "Give praise to the LORD, proclaim his name; make known among the nations what he has done, and proclaim that his name is exalted. 5 Sing to the LORD, for he has done glorious things; let this be known to all the world.
6 Shout aloud and sing for joy, people of Zion, for great is the Holy One of Israel among you."]