Rest for the weary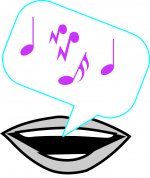 Sun, 09 Aug 2015
Continuing the idea of one of my old hymns on Sundays:
Weary from hunting truth and peace:
empty each hoped-for thrill:
pleasure which promised rest of mind,
leaving men weary still.
"Take on my yoke, and learn of Me,
gently I'll teach: come, taste and see:
rested your burdened soul will be."
Jesus demands a turnabout:
"Come unto Me, serve Me".
Ask for forgiveness, ask for help –
openly, honestly.
"Easy my yoke, my burden light"
– Take it upon you: blessed
you'll be for ever, burdened souls,
and will receive true rest.
Tune: Worthy, O Lamb of God art Thou … Thou art the everlasting Word
"Come to me, all you who are weary and burdened, and I will give you rest. Take my yoke upon you and learn from me, for I am gentle and humble in heart, and you will find rest for your souls. For my yoke is easy and my burden is light." Matthew 11:28-30