"What is man that you are mindful of him?"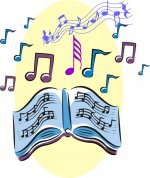 Sat, 20 Feb 2016
[Continuing the idea of a hymn for Sundays, but posted a day early this week]
Stars of the universe
remind us that the Lord
is powerful, wise, and should by all
be worshipped and adored.
Lord, what is man to you -
why have you for us cared?
though for a while we've been brought low,
salvation you prepared.
Created capable
of feats, with dignity;
now all man does gets marred by sin,
greed and stupidity.
Jesus took low estate
to suffer in our place;
he's now in glory, those in him
are lifted up by grace.
The angels always praise,
they serve  – but not as heirs.
In Christ we're raised again as sons:
God's image he restores.
Jesus we see now crowned;
and taste his victory:
beloved, and treasured, valued, soon
we'll please him perfectly.
Hebrews 2:9 and Psalm 8
Tune: SMD eg Diademata  by George Elvey (tune of 'Crown him with many crowns') If not known, I've attempted singing it on
https://soundcloud.com/rhiannon-weber/stars-of-the-universe