Why? What for? for who? for us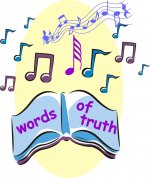 Sun, 15 Jan 2017
[Continuing the hymn-for-Sundays series]
Jesus died upon a cross.
Why? What for? for who? for us.
We had nothing to commend,
no desire to be God's friend;
sinners unendearing, no
power to change, to better do –
but his love, great grace procured
through this death that he endured.
He who sent his Son for this,
cleanses, draws us for his kiss –
he is able to preserve,
hold us when we slip or swerve,
mould, prepare us for his heaven –
grace continues when once given.
Is our love like his for us
– reaching out to others thus?
'When we were still powerless, Christ died for the ungodly … God demonstrates his own love for us in this: While we were still sinners, Christ died for us.' Romans 5:6,8
Tune: 77 77D eg tune of 'Hark! the herald angels sing' (Mendelssohn) – repeat last two lines.