Nothing Worth Having is Easy
Image: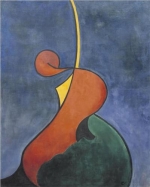 Sun, 02 Aug 2020
Nothing Worth Having is Easy
By
Shane Scott
     Jessica and Seth lay side by side on the double bed. Sweat dripped from their pores, covering their naked bodies.  They weren't lovers, not even fuck-buddies.  They couldn't stand each other.
     "Turn the air conditioner up." Jessica pointed lazily to the ancient machine, groaning and rattling in the window, making no effort to cool the small, cluttered studio apartment the college seniors shared out of necessity.
     "It's been on high for three days since the heat started."
     Jessica slowly ran her fingers across her wet breasts and belly for a minute. "Stop looking at me.  What I do on my side of the bed is my business."
     Seth, long used to Jessica's games, wasn't looking.  He rolled over on his side facing Jessica.
     "You're the one who spent the last two days staring and drooling at me."
     "It's not my fault you are so god damn good looking with a nice cock.  If there was anyone else but you in that head I'd fuck them."
     "You're all heart Jessica."  Seth slowly sat up against the IKEA headboard.
     "It must be a hundred degrees in here." Jessica complained.
     Seth checked the clock style thermometer on the wall. "One hundred and seven."
     Jessica groaned.
     "I have a hundred dollars, if you have a hundred, I can get a new air conditioner from my sister.  She bought an extra one last week, before everyone ran out.  You have to promise you won't leave."
     Jessica met Seth's eyes and her lower lip quivered but she said nothing.
     "I mean it Jessica.  You keep your god damn ass in the apartment.
     "I've been stuck in this apartment for nine days straight."
     "Promise me, Jessica or I am not going, only twenty minutes and I will be back."
     "Just twenty minutes?" Jessica whispered.
     "Twenty minutes, that is all."
     "OK, I promise.  I don't want to be the drunk bar slut anymore."
     Seth stroked Jessica's slick hair for a minute.  "You wouldn't go to rehab.  You won't go to meetings.  You asked for my help.  You don't have to meet me half way, but you have to take at least a step or two. You have nine days clean.  Let's make it 9000."
     Jessica whispered.  "You know where I keep my money, in my underwear drawer.  Promise?  Only twenty minutes?"
          "Twenty minutes. Promise."
     Jessica nodded, tears filling her eyes. "Why do you put up with me, Seth?  I make your life a living Hell."
     "I don't know about Hell, more like Purgatory."
     Seth went to their shared dresser, he got two drawers, and Jessica had four.  As he got dressed in shorts and a T-shirt Jessica made it a point to leer at him the entire time.
     Seth rummaged around Jessica's underwear until he found a small tattered pile of money and took one hundred dollars, leaving not much left.
     "Don't sniff my panties."  Jessica said.
     Seth rolled his eyes. "I only do that after you wear them, not the clean ones."
     A small laugh came from Jessica.  "Twenty minutes, please hurry Seth.  I don't want to go downstairs."
     Seth grabbed his car keys and left the tiny apartment talking the stairs to the tavern they lived over.  No one was around and he went to his sisters for a new air conditioner.
     Thirty four minutes later he returned carrying a box with a new air conditioner inside.  Before he could start up the stairs, Blake, his landlord, and owner of the bar, said, "When is Jessica going to get her nice ass back in my bar?  Half my customers want to fuck her, the other half already have.  Tell her I zeroed her bar tab if it's money."
     Seth met Blake's eyes.  "If you ever give Jessica another drink I will shove a bottle of Tangueray down your throat and you can shit glass for a week."
     "You asshole.  I never charged you a fee for being late on your rent."
     "Yeah, once, last year, when I was in New Hampshire giving the eulogy at my father's funeral."
     "And I didn't charge you."
     "You're all heart Blake."
     His landlord started to speak but Seth interrupted him.  "I mean it, Blake.  Not one fucking drink for Jessica or you will answer to me."
     Not meeting Seth's eyes anymore and shuffling his feet Blake answered, "Yeah, sure OK.  I won't. Why do you care?  You two hate each other."
     "Because no one else cares aboutr Jessica, so I have to."
     Half way up the stairs Blake shouted, "Are you two planning on moving out?  It's hard getting college kids who pay their rent on time.  You don't have to move out, you know!"
     Seth found Jessica pacing back and forth, still nude in the sweltering apartment.  When he put the box with the air conditioner down Jessica frantically put her arms around him.
     "You were gone so long.  I was about to get a drink."  Jessica sobbed.
     "I'm sorry, there was traffic, some road repair.  It took longer than I thought."
     For several minutes, Jessica desperately held tight the man she couldn't stand.
     "C'mon.  Help me get this installed." Seth said.
     The two went to the window and after looking at the street two floors down, Seth gave the long dead, old air conditioner a send off to Valhalla, pushing it out the window. It dropped with a smash to the street below.
     Blake came out the tavern door screaming, "You are going to pay for that.  Those cost money!"
     Seth tossed a nickel down to Blake. "I'll pick up the change later."
     Twenty minutes later, with the new air conditioner hard at work, cooling the small room Jessica asked, "Did you get a bag with the air conditioner?"
     "No. Why do you need a bag?"
     "I don't, you do.  If you put a bag over your head, promise not to talk and let me call you Harvey, I might fuck you."
     "You're all heart Jessica but I didn't get a bag."
     Jessica pushed Seth onto the bed.  When he started to say something she covered his mouth. "Not one word, Harvey."
     Several hours later, her head on Seth's chest, Jessica said, "I think I love you, Seth."
     "That is a coincidence, I love you, Jessica."
     She turned her dark eyes up meeting Seth's forest green eyes. "I still don't like you."
     "Another shocking coincidence."
     Jessica snuggled closer to Seth.  "I think, if you held my hand the whole time, we could take the fire escape to the alley and get dinner at Louie's shit hole pizzeria."
     "I won't have any money until I get paid tomorrow."
     "I have thirty dollars left."
     Seth ran his hands through Jessica's long black hair. "Jessica, do you want to go on a date? I know a nice Italian place, across the street.  They sell beer, but I'll hold your hand the entire time and you can do it.  I don't have any money so you have to pay."
     "When do you want to pick me up?"
     "Two hours, after the sun goes down and it cools off."
     "Can you make it three hours?  My boyfriend Harvey is coming by soon to shower with me."