A Destructive Lifestyle: Chapter Two
Image: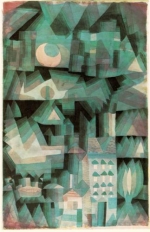 Fri, 11 Apr 2014
There is a place, a huge, overwhelming place bathed in light, and the light there shines upon every little thing. It is a place full of possibilities, full of nourishing choice, full with everything that any man or woman could desire (within reason). A place where all good people are welcome, where all good people eventually go and where music floats constantly, ethereally above your head. The rich there may congregate with the poor, the damaged with the 'pure', the saint with the whore all are supposed to be equal.
This place, to many, is called heaven. But to others, to most, it is called the Supermarket.
And in amongst the aisles of one particular supermarket, on the corner between the McVities Digestives, Monster Munch and Wotsits, were a family. In many ways an ordinary family - two parents and a four year old girl - except that this family, unlike others, had gone through hell just to exist. This family wasn't created out of entrapment, obligation, social pressures or even unprotected sex. It was created out of love.
Daniel, distracted, checked the list again, trying to ignore the people passing by. Steven was ignoring them too, defiantly clenching and unclenching his fists on the bar of the trolley. Little Molly sat in the trolley's small plastic seat, swinging her legs rhythmically through the bars, while fixing imaginary nuts and bolts with a squeaky, plastic hammer. Squeak, squeak, squeak, squeak, squeak, squeak. Other shoppers screwed up their faces in irritation, and said nothing. Daniel, however, would say something.
'Molly honey, can we not just give the hammering a rest for a little while?' he asked, offering a cupped hand for her to drop in the toy. 'Why not give Daddy the hammer?'
Molly gave Daniel her butter-wouldn't-melt sweet and innocent look.
'I need to fix the spaceship though Papa. I've got to rescue the ponies from the moon.'
She carried on hammering. Squeak, squeak, squeak, squeak, squeak, squeak. Steven laughed loudly, conspiratorially, with his little comrade.
'You're not helping Steven' scowled Daniel.
Steven smiled.
'She's not doing any harm,' he whispered, ruffling his young daughter's hair. She giggled, leaning in to her father's gentle hand.
'But everybody's looking at us.'
An elderly man shuffled by, sniffing and mumbling something malevolent under his breath.
'Let them look.'
For six years, Steven and Daniel had been together. A rough, tough six years. They'd waded through a lot of shit to get this far, first to being comfortable together in public, then to holding hands and saying the 'L' word in public, to finding a place where they didn't have to live in fear of their neighbours, to struggling through their own hang-ups and relationship problems that seemed all too common to them but all too different to everyone else, to wondering whether it was all worth it but still staying together, to pretending that they were okay with a 'civil partnership' rather than a marriage, to answering the quizzical expressions on hearing they wanted to adopt with exasperated, oft repeated reasons that still would not be understood, to daring to believe their daughter could bear the prejudices of the world, to knowing that of all the fucked up folk that spit out new children they couldn't adequately care for, that Daniel and Steven would be there ready to give of their life, to pick up the pieces. Six years of fighting. Six years of making up. But there was no regret. Even through all the difficult times there was no regret. There were only the beautiful moments they shared together - and the hope for more.
Twenty minutes later, the trolley packed over the brim with a mountain of produce, they were ready to leave. Daniel wrapped his precious girl in mittens, a duffel coat that was slightly too big for her, a thick woolly hat and finally, his strong wiry arms, while Steven quickly and methodically appropriated and compartmentalised everything into the sturdy 'bags-for-life' he had so efficiently unfolded. They walked in relative silence to the car, relative at least to the breathless chattering of Molly's continuing adventures with the ponies, and also now small hamsters with bubble-helmets, in space. Daniel was still sullen and irritable, perhaps more so for Molly's playful tugging on his thick, shaggy, rust coloured beard, though he tried not to show it.
'You know,' Daniel muttered furiously, when Molly was safely buckled up in the toddler seat and they were on their way, 'it would have been nice if you'd have supported me. She was driving everyone crazy, including myself. It was so embarrassing.'
Steven sighed and rolled his eyes. 'I think you're overreacting just a touch. It's just a squeaky hammer.'
Daniel stared at his lover in disbelief.
'How many gay parents do you see in this town? Because as far as I'm aware we're the only ones, and if people are going to learn to accept us, we need to show the world what a great family we can be. We're role models you and I, and we need to behave like role models, to silence all the doubters and all the naysayers. Do you know what I mean?'
Steven said nothing, just carried on driving. Even Molly was subdued, seemingly in a little world of her own, but the squeaking hammer had stopped. They stopped at a red light and Steven turned to his man.
'I don't give a shit about being good role models for anyone else. Just for our daughter. And the naysayers are always gonna be naysayers, whether we behave ourselves or not. Fuck everybody else.'
The red light changed to green. Outside, Daniel knew, the air was clear and cool, sharp with the new edge of winter. It was becoming that time of year when everything seems to be two things at once, when the sky greyed over in a lacklustre shade, but the streetlights seemed so much brighter and the shadows so much starker. People would be turning on the heating at home, perhaps spending a little extra time wrapped up in bed in the morning, sharing the living room and closing the doors, glad just to keep each other warm. They'd be home soon, and Molly would be tucked up in bed with an extra couple of winter blankets and a warm cup of hot chocolate by her bedside. Daniel turned to look at his daughter then, and knew he was the luckiest man in all the world. Molly looked back at Daniel and smiled.
'Daddies,' she asked. 'What does fuck mean?'