The death of a long forgotten girl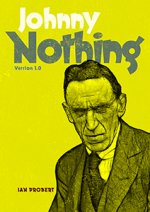 Thu, 11 Jun 2015
  Her name was Sarah Campbell. She was pretty and blonde and intense and had no small talent as a sculptor. She was in her early twenties when she died and I still have a sketch that I made of her a year before she left art college. In truth I could not really call her a friend – in fact, a large part of me suspected that she didn't even like me very much. We shared only a handful of conversations in the three years or so that I knew her and whenever we talked she made it fairly plain that there were other places she would rather be. She died in 1987 in the saddest, most ridiculous, most futile, most pointless manner one can imagine but whether she realises it or not, I will carry a small part of Sarah Campbell inside me until the time comes when it is my own turn to die.
Sarah Campbell was working as a barmaid in a quiet country pub on the night of the accident. Her boyfriend had been sitting across from her at the bar and they had argued. He had stormed out of the pub and she had chased after him into the darkness where he had been able to stand and watch as the car appeared from nowhere and ploughed into Sarah Campbell, killing her instantly.
Who knows what Sarah Campbell would have gone on to achieve had the driver of that car not elected to be on that particular stretch of deserted road at that precise moment in Sarah Campbell's life? Maybe she would have fulfilled her childhood dream and become a famous artist, creating objects of beauty and enriching the lives of other people; or perhaps she might have remained working at that bar, got married, had children – all that sort of thing. We shall never know. All that remains of Sarah Campbell, the girl I once sat and sketched as she struggled to paint a self-portrait on the top floor of the painting studio all those years ago, is a handful of dust and a collage of memories shared by a scattering of people dotted around this slowly revolving ball of mud and water that we call home.
There will be family photographs, of course; already fading and no doubt stained with tears, they will show a happy, smiling, pretty little face staring expectantly out at the world; hungry for adventure and thirsty for life, unaware of the death sentence hanging over her. There will as well be school photographs: Sarah Campbell aged eight – reasonable at sport, not bad at English, top of the class at art; Sarah Campbell at fourteen – a crush on David Cassidy, puberty already turning her into a woman, still top of the class at art. Perhaps there are even videos or old Super-8 movies that can let us see again her movements and hear her voice just one more time. There are also the lives that she touched and the people whose lives she changed. Somewhere – I have no idea where – is her boyfriend, now ten years older but quite unable – I am sure – to rid himself of the memory of Sarah Campbell; racked by the guilt of that night; knowing that but for their stupid, stupid argument Sarah Campbell would still be a living, breathing human being. There is the driver of the car that crushed her body and the sleepless nights he has spent thinking of those terrified eyes staring out into the headlights. And there are her parents – although again I have no idea whether they are alive or dead – who will await with equal dread the anniversary of her birth and the anniversary of her death; a piece of stone somewhere with Sarah Campbell's name carved into it, a stack of sketches and a few plaster sculptures their only momentoes of the life of their so talented daughter.
For my part I will remember her smell and the way that her nose tapered to a point. And if I should ever forget I still have that drawing of her, although it is difficult not to feel guilty whenever I look at it. Somehow those few pencil lines scraped across an A2 page seem hopelessly inadequate and I often ask myself how I would have approached the drawing in the knowledge that Sarah Campbell had but a year to live. Would I have painted my tribute to the memory of Sarah Campbell in oils and placed it in a gilt edged frame? Would I have insisted that she sit for hours so that I could get to know her better, find out more about who Sarah Campbell was before she died? Could I have somehow made a difference? Could the set of circumstances that conspired to place Sarah Campbell and the driver of that car on a collision course that night have been prevented by something I that could have done – no matter how insignificant?
I am aware, of course, that thoughts such as these serve no purpose; the fact is that I had no way of knowing that Sarah Campbell was destined to die that night. Had I have known it would have been a simple matter for me to have stood outside the pub at that crucial moment and stop Sarah Campbell as she pursued her boyfriend. Perhaps even a phone call from me warning her to be careful that night would have been sufficient: the driver would have passed by and gone home to eat his tea, Sarah and her boyfriend would have made up and gone back inside the pub, and I wouldn't be sitting her now lamenting a life that will never be lived.