what am I?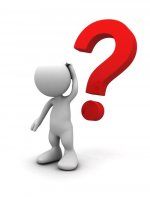 Tue, 13 Aug 2019
What am I?
A rhythm
Something unique 
A unique pattern 
A unique flow
The dance of energy
Undoubtedly determinable
Or the unconditionally uncertain
A minute, minuscule
To the negligibly, nothing
Or into the vast, magnificent and everything
What am I?
The cause or the chaos
Am I the chaos?
The anarchy
An accident or the intentions
Or just a perception
Into this cosmos
A rhythmic chaos
A fraction, a part of it 
Or am I it
The creator Or a creation
What am I?
A flow
Unbalanced and in disparity
Tending to be balanced, 
To the symmetry
Eternal and steady
Into the single, something
Or to the infinite, anything
I'm the balance 
The perfect and absolute
But absolute is nothing
What am I?
I'm a life
A universe 
This reality
A secret, 
Unresolved and the unanswered
A mystery
And mysteries would be always there you can strive for...