The Dream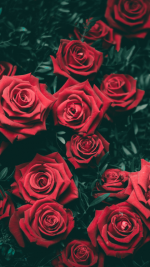 Thu, 25 Jan 2018
At 23, her childhood habits still hung around. She knelt down at the bedfoot, folded hands sitting between the iron rod bars, and her sweating forehead setting against its connector. The metal was cold, and she sucked in a steady breath before hesitantly grating out her nightly prayer, teeth clenched tight,
"Now i lay me down to sleep
I pray the lord my soul to keep
If i should die before i wake
I pray the lord my soul to take."
She lay down, an unsettling weight in the pit of her stomach. The breeze coming in through the window, spreading goosebumps all over her body like a rash. She turned on her side, eyes wide, trying her damndest not to fall asleep. She fixated on the clock until the red solid light blurred together. She whined in concern and rushed to rub away the sleep from her eyes, rolling over again, feet and legs still tucked into her chest. She clutched the pillow corner, suddenly breathing heavily, listening for the tell tail noise.
Only crickets and whistling winds were audible. She whined again, stretching out her legs and laying flat, wiping sweat into her hairline. She let go of her pillow, letting the hand rub her chest and neck instead. Her body was heavy, her head was dead weight, she felt she was sinking. Imobil, she began to recognize the pull of sleep. She frantically tried to wake herself pushing away the weight and sitting up, rubbing the sleep from her eyes again.
She took a moment to scan her surroundings, illuminated by the modest moonlight, but it was the same barren bedroom. The same floral bedspread, the same locked closet door, the same open window blowing the lavender curtains billowing about. She swallowed thickly, still lightly panting when she layed back down. Her breathing slowed and chest rose more steadily, the wind was whistling, the crickets were chirping and she was breathing.
But then began the whispers, her eyes burst open, she looked at the window, intently whispering denials beneath her breath. She threw away the comforter, scrambling across the mattress and planting one foot on the floor, arms in search of the window pane. A grip on her ankle stopped her momentum, her other foot slipped from under her body. She crashed to the floor, hands and cheek slapping the hardwood with a clap. Her nails clawed at the panels, it dragged her back onto the bed. She curled into her body out of fear, clinging to the bed frame.
The hand that had gripped her appendage was gone, but it meant in no way that It was. She peeked out of the curtain of hair, peering over the beds edge. The floor had melted away, leaving only a stomach churning black abyss in its place. She cried back into her arms, knuckles receding of color as she clung to the rods harder.
There was a heaviness behind her, hot and humid against her back. Suspiciously gentle fingers caressed her cheek through her chestnut locks, she cringed and turned away with a sob. The fingers grasped a handful of her hair and yanked it to the side. She mindlessly murmured unintelligible whimpers, pleading and crying with a yelp. It turned her to face it, the gnarley beast fanning her face with hot, vile breath. She sniffled and and closed her eyes to keep from flinching away, it loosened its grip in her hair, caressing it soothingly again like a mother after slapping their child.
It continued to pet her like babe with its doll, breath on her face and long claws wading through her hair. She moved a hand over her mouth to smother the sobs with eyes still closed; she couldn't bare to look at him. He was all of her fears wrapped up into one great, terrorous beast. He smelled of burnt skin and singed hair, his breath like decomposition. Snakes eyes and fangs, but long multi jointed, clawed fingers that had the deathly grip tight enough to strangle her with little effort. He never spoke, just growled and grunted and stared and petted.
It grunted again, and moved in direction of the dresser, scaled body and furry hooved legs catching the light through the open window. Her eyes widened and she rolled away quickly, scrambling off before everything froze. The scene transformed, becoming darker, silent. No more  wind, no more crickets, but the whispers were there.
A force shoved her back, ripping her hands right away from her body and shackling them to each side of the bed, repeating the action with her feet. She screamed, and then her jaw was clamped shut, biting off the tip of her tongue. She screamed through her teeth, coughing on blood and restlessly pulling and yanking on the shackles, metal biting into her soft skin. The whispers laughed, becoming louder as is they were rising up from hell itself. The whispers circled above her, white vapor creating a vortex. Little hands took hold of her body, scratching and digging and ripping into her shins and thighs, abdomen and arms until strips of flesh were peeling off between their childlike fingers. She was bleeding, spilling warm sticky plasma onto the bedspread, and pouring it onto the floors, from there it sept in between the hardwood cracks and dripped down the walls of the apartment below her.
Two slightly larger hands griped either side of her head, nails seeming to sink  all the way through and embed in her skull. A face wasn't visible over her body, though the ghost of a filthy toothed, crooked smile faded above like a blindly placed projection. Other hands showed a needle in front of her eyes, theatrically diving down and piercing through her lips, stitching them together and pulling them tight. She reacted, pulling and wheezily wailing through sewn skin. She closed her eyes tight, feeling the hands gash between her ribs and slice down her stomach, peeling it apart.
The same hands on her head tilted it back, she held even more panic when she realized that her throat was entirely bared for the hands to ravage. Tiny fingers instead attacked her face, hooking in her eyelids and yanking them open, she felt them lacerate and blood dribbled down the side of head. Cold metal was placed inside the lids, holding them open as the rest of the contraption wrapped around her head. Without warning, the hands receded, she risked a glance down, it was an unfortunate choice.
Viewing the damage made it all the more painful, her stomach had been hollowed, ribcage protruding grotesquely as well as the edges of her wide hip bones, kneecaps removed, shins jutting outward. Her eyes burned as the watered, salt stinging in the rips of her eyelids. Her organs and skin strips were stapled to the walls and hung on the hangers and clothing racks. Her panic enflamed for the last time. She wrenched on the chains again, using the last of her energy to struggle against too thick of chains. She felt weak, slumping in her place on the bed, chains jingling slightly as they knocked against each other. Her breathing was heavy, and her eyes were filling with salty tears that mixed with blood and stung where the flesh was torn. Her fingers felt sticky, slick almost. No doubt dripping with thick fluid from the lacerations covering her wrist from the jagged metal.
She rubbed her fingers together absentmindedly, again glancing down at her skinless, bloody, fleshy torn body; she gagged at it. She appreciated that her head was now free moving, and lethargically lolled it around, noticing the face of one of the children tilting its head at her. He pulled his small hand up - covered in now grimy dry blood- and curled his fingers as a goodbye wave. He melted into the wall, being absorbed inch by inch at a time. The last thing she saw was his sick grin disappear before her pain inflamed. It rolled off her mangled body like fog down a hill, tumbling down wave by wave. It was was excruciating, the sting similar to hot pokers and heat like coals, the air smelled of rotting flesh. It reminded her of the beast.
She began to sob, panic having left her with empty, bitter pain and tortured, heaving cries muffled through her sewn skin. The swirling vapors above her began to hasten, thickening and gathering together, seeming to feed on her expression of distress. They swirled faster, inspissating and expanding across the entire width of the ceiling.
She could hear the wind again, whistling furiously now. And there was rain, pitter-pattering into all of her so very exposed wounds and gashes, splattering the pools of blood surrounding the bed. She released a stifled screech from all of the residual fear stored inside her chest. Lightning struck the bed frame by her hands and feet, and shattered the lamp on the bedside table.
The whole room was lightless again, though the lightning continued, erupting more objects around the room, the shards raining over her broken frame. A bolt struck just beside her skull, illuminating the room with blue light. There was a pregnant pause between that and the next crack, though when it did burst with light, it yielded a ghostly figure above her, floating weightlessly from the eye of the storm.
She was radiant, near translucent pallor giving way to shadows that contoured marble like regal features. She had a mane of thick, smoke-like locks that flowed back with her billowing gown. Her body was sickly thin; it resembled a closely carved skeleton, and her gown was an unclean ivory. But it was not her phantasmic form or her slip that seemed sway like it was submerged beneath the waves, it was her eyes. Large and deep set in her face, forcing her cheekbones to protrude and greyish cheeks to hollow. They were captivating, milky and glazed over with clouds but watching all the same. Calculating almost, the blue hued orbs were, because they analyzed her face all the same, squinting tightly at her every move.
It was eerie, the lightning seeming to have been muted as this wraith rocked above her like waves. She rubbed her fingers together and suppressed a whimper. The spectral figure cocked her head within the instant, ashen face contorting and relaxing quickly before contorting again. It reached forward, the delicate hand and nimble fingers releasing a scent of seamist that cut through the stench of death that emanated from her body. The appendage gravitated slowly, wading through the air like the resistance of water was holding it back. It was vaporous, not appearing rigid, but feeling firm all the same. The hand edged ever closer, turning and painstakingly brushing down her face. The fingers were weightless, feeling there but not there as they glided over her skin, dipping in the crevices, pulling the air from her lungs. Her chest became heavier, reinflating it too difficult a task. The last bit of breath was tugged from her body as the hand brushed over the stitches. The scene faded away with the memory of the wraiths eyes, cloudy and watching.
She fluttered her eyelids, gulping cold morning air and clutching the sheets of her fresh bedsheets. Her room was the same, her comforter was clean and her body was undamaged, and it was time for work.