Therapy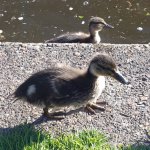 Thu, 17 Nov 2022
1 likes
Love yourself,
If you want to get rid of depression.
Except for your negative thinking side
Which should be eviscerated promptly
Along with all your self loathing and angst
How can you love yourself while self loathing?
Tell your lazy self to get exercise. 
Love yourself (even if it hurts to do)
Focusing on it it will make the pain worse. 
Cull pain while removing everything else.
Live now: avoid the past or the present
Remove depressed, self-loathing, lazy you 
Who hurts, and exists beyond the moment
Be mindful. You are now and nothing more.
If you still have anything left to love.
Love yourself.