.12 wet dreams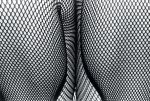 Sat, 07 Oct 2017
He dreams of fishnets, supple thighs
and her tongue against the head of his erection.
He imagines her hard nipples between his fingers as he squeezes her small breasts.
He likes them small.
Closing his eyes, it's all too vivid and filthy as bodily fluids cover each other's bodies
And her back arches as she takes him.
Fuck it.
He opens his eyes a realises he's weeping and alone with his phone in his hand.
There's a plethora of images of women's tits and open thighs.
What have I become?
What have I become in my loneliness and desperation,
My back covered in sweat... how many times today?
About five. Disgusting.
He wants to cry. I am crying.
Can I stop?