Are We Going To See Corfu?
Image: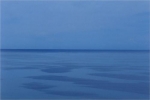 Sun, 04 Nov 2018
There are more beaches to sit on, 2 fortresses, parks and museums, and that's just in Corfu Town. The buses are usable but confusing. They seem to go different ways round the centre. My wife got accused of using an old ticket when we had only gone a couple of stops in the centre, before the bus was swapped over to make the journey back to Kanoni. The inspector who came on to check accepted the ticket, which had already been marked as used.
My wife's cold isn't helping because she keeps wanting to relax. I don't mind 'relaxing' by the pools or at the room, on the room balcony, or on the next door hotel's beach. There are indeed plenty of places to relax. I want to write ongoing novels, to fill in the gaps, or to write little pieces like this about the holiday or anything which might spring to mind. There's never enough time to write, so I don't mind relaxing.
But we need to see a bit more of the island, or at least the town and area. We have already been to Paleokastritsa, where there are beautiful rocky headlands, cliffs, beaches, coves and perfect viewpoints in every direction. The Monastery is at the top of a small rocky mountain, surrounded by sea and beaches and coves. A beautiful place of contemplation, whatever your religion or outlook on life. Genuine Greek Orthodox devotees light candles and offer prayers with Priests or Monks in attendance, while tourists relax with their drinks at the viewpoint café.