Going Home
Image: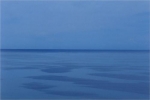 Sun, 18 Oct 2015
19/9/15
Going Home
The clock is ticking,
The week is passing,
The week is halfway past.
At least we managed to get to Barcelona,
But the clock is not stopping,
The week has passed.
We have only just arrived, seen a couple of things,
and now it is time to go home!
Work is on the horizon, yet again,
Getting closer, coming up fast,
Staring us in the face!
Awful tension returns, can I get off this merry go round?
A pleasant holiday, just about over, has suddenly turned into a roller coaster ride.
The final hoop was cruel!
Passport alarm on the last day.
One of the party has lost his passport and might not be able to get home!
We searched everywhere, retraced our steps, blamed each other, spoke to hotel, reps and insurers.
We were on our way to the police station, when the miracle happened and it was found.
Thankfully it was lost and then was found, miraculously.
Thankyou God, the angel is looking after us, after all!
More than a bumpy flight home, but we will land safely I hope.