Somehow We Are All Equal On Holiday
Image: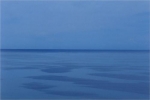 Fri, 19 Oct 2018
Somehow we are all equal on holiday.
We could be a lowly carer or the Mayor of London, a bank manager or a bus driver;
We're all Brits, together on holiday.
People of Liverpool, minions of Manchester, lechers from Leeds,
Indians from Leicester, Brummies from Birmingham, Scots from the Isles.
We are Brits abroad, equal to Germans, Russians and the French.
Even Greeks can be guests, but the staff are there to serve,
Wage slaves for the tourists' convenience.
In our hearts we are writers, tour reviewers, food critics, nation samplers, fashion superstars, and professional travelers (whatever we dream).
In reality we are refugees from our overbearing jobs.
The world of work cannot chase us here.
Running away from the puritanical straightjacket,
Escapees from the piling up of stress.