Born Under The Red Cross ;)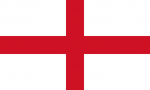 Thu, 08 Dec 2022
1 likes
'What is the correct way to spell "Ze Ingeesh,"' he asked with a smile that told me he was taking the vespasienne.
'It is very difficult to spell "The English" correctly.' I said and added, 'To make it easier for you I will write down a short version.'
I tore a page from my notebook and wrote the word down. Folding it I passed it to him just as I stepped inside the metro. Through the departing window I saw his frown:
Scousersgeordiescockneyswurzelstykescarrotcruncherswoollybacks.
https://en.wikipedia.org/wiki/List_of_British_regional_nicknames