Liar's Kingdom (Scene 2)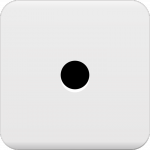 Fri, 25 Mar 2016
The old guy turns the hump to me, it hasn't moved, but it's sort of pulsed and I can't help thinking of poor pop-eyed Marty in Brooks's black-and-white extravaganza, long before the heart attack Mexico'd him. Graves Disease gave him those eyes. What a name for a non-fatal.
Cerberus, - let's call him that, for convenience's sake - turns his head more than 90 round and crooks a finger. His tongue lolls, yeah, lolls out of his mouth. Still clutching my cardboard box I follow. What else is there to do? It's still only 9.15 on a Monday, my first day in Archives. We head past the rows and rows of filing cabinets, serried like Riefenstahl stormtroopers. 'Klakto-Vee-Sedstein' gets louder and louder as we approach the machine to the rear of the vast basement. I'm not entirely sure if the floor area doesn't exceed what should be under the Thanatos Building, you know? As I follow the brown coat it seems to undulate, cats-in-a-sack-like; Cerberus must be pretty old, he's panting already.
We pass the front rank of file cabinets, I half expect them to stand at ease when we pass. In front of us, the infernal machine is huge: pistons, cylinders and flywheel playing Blue Rondo's chorus louder than they ever did at any concert. It doesn't appear to do anything, as far as I can see - apart from function – and make that noise.
'Uh, what is it, exactly?' I ask my guide.
'It's not a shotgun with a string at any rate,' he barks.
Cerberus seems to be peering at my scripts:
'You brought files?' he raises an eyebrow and – I swear – licks the other.
Well, as you know, I have and I haven't. They're my scripts: 'Lindy Hop', 'The Sound of Mastic', 'The Wizard of Daz' and twenty or thirty others. And, I admit it, I am too ashamed to confess that they're not real files, so I say:
'So? This is Archives, isn't it?'
He gives me a look of deep pity:
'We don't deal with files here.'
I start to protest but he turns on his heel and is gone. And not with the shuffle of an old man, at a –well- at a lope.
Finally I put down my cardboard box, wishing for a Hob-Nob crumb of comfort. What now? I wonder. I have seen no desks, computers, water fountain, kettle, toilet signs. I'd get the union in, if I were a member. There's something, faintly sounding under the machine's noise. And I haven't really been hearing that, I have tuned it out, until the new noise changed the background slightly. I cock an ear, trying to work out where the new noise is coming from. Back towards the lift I think. Past the cabinets again, what's in them, if not files. I consider taking a peek in a random drawer, but I've picked out the noise now. A telephone is ringing. Would you believe it? It's a trim-phone: the chirrup of a mechanical bird.
Quickening my pace, for fear the ludicrous thing rings off before I get there, I notice dark stains on the unpainted concrete floor. Oil for the machine? I hope so. Breathless, I see the phone is indeed a trim-phone and not some ironic post modern replica. Unless someone has painstakingly replicated decades of fingerprint oils and grime on the case and keys. It's mounted on the wall at a suitable height for a shrunken old man to answer. I pick it up…
'Caulfield, Imp…archives.' I say into the slim-line handset.
I don't recognise the voice that replies, at first. Fruity, richly dark tones and the faintest lisp.
'That is almost correct, sir. Imp Archives, indeed. I like that.'
I think I'm non-plussed. It seems right for the situation. Thinking back to pre- Timed Emotion times I reply
'Can I help you, sir?'
'Oh, I doubt that, I doubt that very much. It's more a matter of your welfare. We concern ourselves greatly with that. New arrivals take time to adjust, we find.'
That voice is familiar; patrician, older, more precise than we are nowadays. I ask him:
'Just one thing: what am I supposed to do?'
'To be is to do. I much prefer it that way round. Can't say fairer than that.'
Cant! I think. The voice goes on:
' If you need me just pick up this phone, I am Kropotkin.'
'I'll do that, maybe we can help each other.' I say.
He gives an echoey, maniacal laugh : I think of Universal again and recognise the voice.
It's Boris Karloff.
I re-hook the 'phone. Half-expecting the phone cable to end in a frayed knot, I look down to discover the standard RJ-11 with a jack plugged into the standard BT socket. Shall I pull it out? No, the suspicion that the 'phone might ring anyway prevents me.
It's amazing how sedentary my life has become: with nowhere to sit, I'm somewhat at a loss. Or just a dead loss. I have dropped out of a degree course, resigned the Queen's Commission and sabotaged every prospect I've ever had. Success - or being seen to strive for it - terrifies me. How can I be terrified of success? I've never had any. What if I did try? Really, really hard - and failed? Truly, the comfort zone of the 'talented under-achiever' is addictive as crack. Even in slacking, I hole the lifeboat: the scripts, remember them? Why not write something people would read? No, that wouldn't do. Far, far better to indulge myself writing unpublishable crap. Introspection doesn't suit me either, and there are tens of thousands of drawers to look in. Random chance or method? I wish I had a die.
I decide to middle-for-diddle: counting the aisles between the cabinets I find there is a middle one: it's number 26 since there are 51 aisles. All but the outer files have cabinets back to back, there are two-hundred cabinets in each file so:
∑ = 200(2(a-2) +2 )
where 'a' is the number of aisles. I think. Which means that there are 20,000 file cabinets. And 120,000 drawers. Probably. To do is to be, I like it that way round.
I walk down the middle aisle to the near edge of the first oil(?) stain; toss a mental coin and take the left hand cabinet. They are six drawer cabinets, so I open the bottom, sixth drawer. It contains just one object: monochrome and dotted, possibly made of bone.
It's a die.