Liar's Kingdom : Scherzo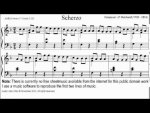 Sun, 27 Mar 2016
Brown coats, white coats; I hope they don't send a regiment of Redcoats. This white-coat pulls a stethoscope from his pocket and puts it in the opposite pocket of his lab coat. He then pulls out - in quick succession - a rabbit, a cork-screw, knuckledusters and an old car horn with the rubber bulb. All but this last make the journey from his left hand pocket to his right. The man in the white coat then pulls a curly blond wig out and places it on his head, he parps the horn and I know I won't get a word out of him, not while he's pretending to be Groucho's harpist brother.
The horn won't stop, and the pocketa-pocketa of the machine is getting louder and I start wrestling with the horn parper. Eventually I start pulling things out of his left-hand pocket until I've got my hand on a monkey wrench and I shut him up. For good. There's one red coat now. By the way, there's nothing at all in his right hand pocket now, because I checked.
I think really hard about a refrigerated drawer. Where will it be? The Marx Bros. last movie was Love Happy, 1949. I toss a mental coin and plump for cabinet 19 row 49.
I open 19/49, there's a frozen cadaver inside with a daft moustache and he's wearing a beret. I think maybe Salvador has a hand in all of this himself. Still, at least it means hiding a stiff is possible down here in the archives. Who knows how many there are? I shove the Catalan Charlatan's drawer closed. One drawer's as good as another as I find when I open the bottom one of the cabinet next door. Bulge-eyed Pablo looks up at me – well I think so, anyway – it might be Buster Keaton, I never could tell them apart. There's space in the next cabinet so I drag Harpo Cagliari over to it and shove him and all his paraphernalia in.
The trim-phone by the lift rings again. I don't rush. Somehow I don't think it will ring off before I get there. Kropotkin's Karloff,
'Well done, jolly well done. You're getting the hang of it now.'
'The hang of what-'
But Boris hangs up.
The question now is, do I allow things to happen or do I take some level of control? How much control is moot since whoever is in charge of how the cabinets respond to my innermost desires is either Loki the God of Mischief or a particularly irritating adolescent. Besides, what choice do I have? Either the random motion of Lucretic atoms determine everything or maybe Schopenhauer was schopen in the wrong aisle, and Man (me) can will what he wills. At least in the Archive.
I'm inclined to blame the Clinamen for The Final Silence of Harpo Cagliari, which sounds like a great title for a script so I'm off down this aisle and that, grateful for the numbering of the rows, but wishing I'd made a note of the one I'd left my Hob-Nob box and my scripts in.
Eventually I go back to 19/49. My Hob-Nob box and carrier bag are sitting in front of them, although the last place I remember having them was by the cupid-bow-lips inflatable chair. Which I haven't seen on my explorations, by the way.
Ever tried writing standing up? Unless you've got a dictaphone or Delius's Fenby available, it's very difficult. Anyway I get a fragment of a scene down.
Harpo Cagliari: (parps horn)
Cole Field: (double breasted 40's suit, fedora hat [indoors!] smoking a Lucky*)
Why am I here?
H.C: (parp)
Cole Field: (pulls out a pistol) Where are all the dames?
H.C: (parp)
Cole Field: (shoots H.C. dead) You ain't the only one who's horny.
*footnote: I really do need a smoke.
I'm racking that brain for a little more of this latest never-to-be filmed script, when Cerberus lollops around the corner, yes, on all fours, for all the world like a hump-backed Great Dane, some kind of Dog-edary or Camel-hound.
I think he says "I need a drink" it's hard to tell what he's saying as he's trying to talk around the length of tongue hanging out of his mouth. Anyway, I tell him I do too.
"Dere'th evwythin in the archives."
I move my left foot to evade the drool he produces as he says this.
'If you can find it.' I say.
'Theek and you thyall finth' I think he says, and I feel like kicking him since he seems intent on turning into a hound.
But you know what? I open the nearest drawer, it isn't 19/49 but it's close by and I choose the third drawer down and in it is a dog bowl full of water and a mug of builder's tea. I put the bowl on the floor for Cerberus and take out the tea. It's in my 'Best Second Rater' mug. I check in the Hob-Nob box, no mug. In the carrier bag, one die, the awful chinese tea and the pot plant. No mug.
By the time Cerberus finishes the bowl of water, he's upright but the hump's still there although it might have switched sides again. He licks the fold of skin that forms his incipient double chin and says.
'I cannot thank you enough, so I won't' but he holds out a paw-like hand to shake and one of his nails scratches my palm a little as he withdraws from the contact.
He must see something in my eyes.
'You are here, there is no escape. Only the fire escape, which we must have according to building laws. But…'
He stops and gives a sniggering laugh I recognise but can't place.
'of course, the fire escape is only-'
'to be used in case of fire.'
I finish his sentence and wish someone would finish mine, but I fear I'm to be in the Archive of Thanatos for eternity or the end of the working day, whichever is longer.
My colleague licks both cheeks and does that familiar laugh,
'You didn't need the tea. The trolley will be round. It did come to Implementation, didn't it?'
It didn't, maybe it will start today, as I have been transferred.
Cerberus passes the back of a hand over both cheeks, rubbing near his eyes.
'It'll be strong, it gets here last you see. Mrs Miniver's very proud of her tea.'
He does that laugh thing and I remember it belongs to the cartoon dog with the medal obsession.