Money for the Circus 4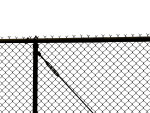 Mon, 06 May 2019
But even Batman and Superman in the same comic book aren't enough to hold Marcus's attention. He's thinking about that poster. If only he had a torch he'd go back and look at it. Just then the night-watchman comes out, Marcus gives him the vees and decides to head round to the next PIR, but you know what? His heart's not in it. He fits the comic books into the elastic waistband of his charity shop trousers. The label inside said "8-10yrs" when his gran brought them home. He cut it out with his pen-knife, in the bathroom, the next morning. No point asking for trouble, imagine if someone at school saw it?
He walks alongside the fence, dragging a finger along the chicken-wire, tack-tack-tack. At the next overhead light, Marcus waves at the sensor like he's trying to attract a friend's attention. Nothing happens, he jumps up and down. Nothing. He bends down, picks up a stone and throws it up to where he thinks the sensor should be. It clatters on the metal of the pylon. Marcus heads for the next light before the old geezer comes out.
Marcus does a bit of flossing to get this light to come on, just to make sure…
And there it is, on the chicken-wire; the poster on a bit of hardboard, something that Marcus has never seen before on the perimeter fence. This poster is a little different to the other one, though. He doesn't see it at first. Then he does. The Bame Lady Knife-Thrower has missed. Whitey on the barrel-head has a knife in the middle of his chest, blood gouting out like water when you put your thumb over the running tap. So he has a look more closely, maybe there's something else. Oh yeah, somehow the bleeding man looks like Mr Glanville. And another thing, the strong man isn't lifting a cow, but a car. It's the kind of car Mr Glanville used to drive. It's called a Smart Car. Marcus used to think it looked like a toy, but no doubt it would still be impossible for one man to lift. Even a man in a leopard-skin leotard. But that's not all. Just behind the man in the red tail-coat is the smallest clown Marcus has ever seen. Marcus wonders what he'd look like in clown make-up, then sniggers to himself. He knows he'd look like his gran.