Mr Trent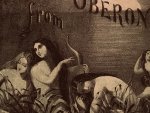 Mon, 08 Feb 2016
From Surbiton to Sussex Gardens
Mr Trent makes his way,
nose downward, stepping on cracks,
wishing for things he knows he lacks.
With shoulders hunched and hand-filled pockets
Mr Trent will not say,
"sparks upwards, let the centre collapse,"
he risks his life in commuter traps.
Meanwhile,
there are shadows in the fog,
wraiths at the edges of his tired vision,
lives at margins sure to sell
sometime.
No-one hears the mermaids' song,
accompanied by Tired Tom
on the coffee spoons.
From flaming youth to middling-age
Mr Trent cannot pay;
lips serviced, grasping hands out
begging for love or comfort no doubt.
From Gropecunt Lane to King's Cross station
Mr Trent comes to play,
pole upward he is ready to thrust,
looking for happiness, finding lust.
Meanwhile,
there are children left at home,
ghosts on the margins of his sluggard life,
words unspoken, lies to tell
someone.
Someone heard the mermaids sing,
perhaps Mr Trent or Tired Tom
on some afternoon.