The Picture Ranch 35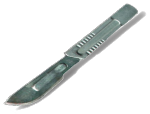 Fri, 28 Jul 2017
I went in for the clinch, but she side-stepped me like I was a drunken bull. 'Sit down, Fisher. I'll tell you an old story, the same as a thousand others, every one different.'
Yeah, well. I'll tell it just like she told it me.
"There were nuns. I am an orphan, now. The boy is my son, though he doesn't know that and he never will, Mr Fisher. Is that clear? Good. A man came for me from the orphanage, I was 15, but the sisters wanted me gone, in any case… Things happened, and the nuns liked to pretend they didn't. I was told the man had been married to my mother, but I found that hard to believe. He did go by the name Gräfenberg, and he had known my mother. This is a photograph of them together. I know. It could be me, except for the clothes.
We papered the south-east, all through Florida and Georgia until we ended up in Tennessee because the trail of bad checks had us persona non-grata everywhere from Tampa to Tallapoosa. And I was pregnant. Gräfenberg disappeared from the picture like Ray Griffith, when the talkies came. Our last night together was in a hotel full of hop-heads and girls of uncertain means in Germantown, Shelby County. In the morning he was gone, and my head was fuggy from the Mickey Finn he'd put in my only glass of gin the night before.
I was in six months-worth of trouble and Gräfenberg had stiffed me with the bill. I was staring at my breakfast, hoping it would disappear, when a frowsy woman with hair the colour of used straw came over.
'You look like you're in trouble.'
'No kidding.' I started to cry.
'You cryin' for the louse, the kid, or yourself?'
I took the handkerchief she offered though I didn't like the way it smelled,
'Me, I'm crying for me.'
'You'll do, she said.
We walked two blocks, did I say Gräfenberg had taken my bags? God knew why. I had nothing but some spare clothes. We stopped outside a building which was the identical twin of the one we had just left, save for the sign outside.
"Mary Anne Robertson Rest Home for the Indisposed".
It was hand-lettered and in cheap paint at that. Smaller lettering indicated that the establishment was "affiliated to The Tennessee Children's Home Society".
The woman looked sad, or maybe the dust on the breeze was irritating her eyes.
'You'll be okay here,' she said, with an emphasis on the first word that I didn't care for.
I rang the bell and listened to more than one key turning and several bolts drawing back. The door opened and I supposed that Mary Anne Robertson employed a very large man in medical whites to open the door. The man remarked my condition.
'Who sent ya?'
'Ah… I don't know her name. She was at the Hotel a couple of blocks down.'
'Huh. You're lucky. We got room.'
And that was that. No questions about money, luggage – nothing. Of course, there weren't. I was to stay for 3 months, naturally. It was a two person operation, apart from a local doctor who attended at difficult deliveries. They wanted me to earn my keep. I started out cleaning up afterbirth, or after births if you like. Later I did some paperwork, in the office. Mary Anne Robertson was a woman of about 40 who looked like the Chairman of the Rotary Club's second and much younger wife. I never saw her in a white coat, nor with a hair out of place, except on certain occasions, when I spied on her with the large man who had answered the door on the first day.
Some women came for the quick solution, an option not open to me, naturally. At about eight months gone, I signed some papers. I read the first few lines, I assumed it was just some boilerplate about my waving my rights to a salary in return for some medical care.
Of course it wasn't. When the labour pains came, they were fierce. I begged for morphine and I got it. I never saw the boy.
I stayed a while afterwards, made myself useful. Took some papers and hid them in my room, in a carpetbag, like yours.
When the male nurse finally made the moves on me, I was ready. He wasn't. Not for the scalpel in his eye. The screaming brought Mary Anne to my room. I kept her back for a while with the scalpel. She was a handsome woman and her muscular body was quite capable of holding me down for a while, long enough for an assault that took me straight back to the orphanage. I waited for her to start to think about her own pleasure and then bit her nose off. I grabbed my bag and ran out through the back kitchen to a store in the yard. She was still screaming as I lit the kerosene soaked building.
I had stolen some money in the half-year I had spent at the "Rest Home".
Memphis was a good place to disappear, but I wanted to know more about The Tennessee Chidren's Home Society, since that had been the name on the larger checks in the safe. I wished had taken the 3 or 4 that were made out to the bearer, before very long.
I found out about Mulvaney and decided to come out West. Not to look, not to cause trouble, just to be near where the boy had gone. You can guess the real reason I left the Enquirer, but the Mulvaney's have no idea who I am, though they are looking, just like Towne was looking, until he found me. '
She stopped. 'Let's get changed. I need a drink, we'll have a cocktail in The Sand and Pool Club.'