A Very Fine Solution (The Ending)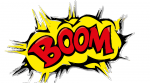 Thu, 14 Mar 2019
And that's when it started to go tits up. My Algerian friend got out of his hidey-hole in a clatter of canapes and cutlery. I shot him in the face. It was an executive decision in the field.  I was going to find it hard to explain the gun, but pretending I'd saved everyone's lives might prove easier. As it turned out, Blain was already on the boat. The insincere smile had slipped a little as he watched the goons frogmarch  me into the saloon. The Saudi looked calm.
'We have been lucky, Mr Blain, do you see?'
Tony Blain stuttered, got nothing intelligible out, and I sniggered to see him, finally, lost for words in public.
'It's not how it looks...' I began.
The Arab said that it never was.
Blain found his voice, 'I'm sorry, your Highness, I cannot... the Police will be called. I must not appear on television. Not here, not now.'
It would have been difficult to spin, but not impossible. The Sheikh held up a hand,
'Mr Blain, I have more to lose than you. We will resolve this.'
He barked some orders in Arabic and my head exploded.
When I woke up, I was back in the galley. On the floor, quite close to my late Algerian friend. The goons hadn't cleaned up. I wriggled away as best I could. They'd done a good job with some good old fashioned sailor's knots and a couple of tie-wraps. The yacht was underway. Getting to a sitting position wasn't too bad, but I didn't think I was going to stand up any time soon. I slid around the body, trying not to think what I was smearing on my chef's pants. There were knives in one of the drawers. Sabatier. I hoped they were kept sharp.
It hurt. Opening the drawer with my teeth. Then I realised sliding my back up the galley furniture would probably close it. I did that anyway. My back to the drawer, I stood on tiptoe to get my tie-wrapped hands on the drawer handle. Opening it was easy. It was difficult to force my hands into it, but I got hold of a knife. I manouevered the knife point-down through the metal drawer handle. It jammed just below the hilt. I set about sawing the tie-wraps against the blade. Two slips cost me a little claret, but no-one would notice it amongst Mohammed's brains and blood on the floor.
The knots were simple reefs. I kept the knife in my hand and opened the galley door. Sohail was dead. His wide-eyed stare told me that, I hoped he hadn't held out long before telling what he'd known. They'd slit his throat.  There was no-one else in the saloon. I went forward, thinking to head for the bridge...
Where I found the Sheikh, the goons and Tony Blain. The Saudi had the wheel. We were heading south. Blain was under the two body-guards' guns, at least until I walked in. A jerk of one pistol let me know the knife was surplus to requirements.
'So, Mr... no, I will call you James. I feel I know you well. So, James, a pretty situation, but salvageable, I think, at least for me.'  He coughed into a white handkerchief. Who still did that?
'Time for the autopilot,' he went on. I noted the blood on the handkerchief.
'It's not a show then?' I knew it wasn't.
'Well, let's say if you were expecting Cats, it's going to be more... The Lion King.'
His laughter mutated into more coughing. When he'd recovered he produced a small automatic from the folds of his Djellaba. There were red flecks on his sleeve. His harsh Arabic startled me and I flinched, but this time no-one smashed me over the head with a pistol. One of the body-guards went aft.
'How rude of me! He's gone for... your dupe. The Algerian boy.'
He turned to Blain, who was shaking, he didn't look angry, just pale.
'Mr Blain, perhaps you would like to explain.'
'It's a con. That's all. No peace. They just want to blow me up.'
'So did a few other people, not so many years ago.'
'The British public loved me.'
His eyes looked like they did on the infamous poster, and I thought how deluded he was.
The Sheikh interrupted,
'Mr Blain, it is not about you. It is about making sure there is no peace deal. It is nothing personal.'
'What about you?' I said.
He unfurled his handkerchief.
'Too many fine cigars. I will be a martyr too.'
Thug #1 arrived with a look of distaste on his face and the Algerian over his shoulder. The Sheikh jerked his head toward the rail. Mohammed went to his watery grave. The thug's pistol was pointing at me again and his boss put his own away. I edged towards the rail.
'Have you guessed, James?'
'You're going to blame the Israelis?'
'More or less, I am wearing plastique of the correct provenance as no doubt was your own man. DIME: dense inert metal explosive. Israel's very own invention. But that's not the convincer, James. Not at all.'
He wanted me to ask, but I didn't need to. "Retired Secret Service agent in Israeli assassination plot." and that would be the broadsheets. No doubt the red-tops would blare '00-Evil' over a very old photograph.
The Sheikh held up his hand, his thumb was holding the detonator in.
I jumped. Over the side. I tried to take Blain with me, but he saw me coming. The Israeli explosives did their job. Lethal for four metres. I hit the water with a splash that I couldn't hear after the blast. I did start to swim, but in the end I just floated, hoping I'd be carried far enough away from the boat not to figure in the investigation. The Med was cold, I wouldn't last long. I wondered how much fuel the Barak had.
The gaffe hook hit me on the head. Penny Monet was holding the other end. She was on the deck of a 20-foot motor yacht. It was at anchor, in the middle of the sea. Either I was dead or delirious. I grabbed the hook,
'Let's take the money and run, she said.