The Evil Trap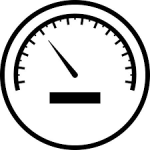 Fri, 02 Aug 2019
The Evil Trap
I swear I saw a smirky grin
"Smile please!"
Gloated the nasty copper.
With an evil click
I was frozen in time.
Trapped in a moment,
While muggers' mug
The stabbers stab
And frightened people
Fear for their lives
I get done for doing thirty five!
Not in the city
Not in the town
But with sheep as witness
I'm nailed by this clown.
If this is a cherry topper
I'll give it to that copper.