Beautiful Resistance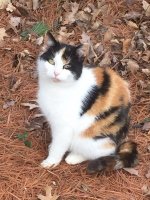 Sat, 18 Feb 2017
Would I break you if it didn't hurt me
if it didn't affect me, that you couldn't protect me
would I hurt you because you never understood
you never saw how things affected me
there are many reasons for both of our demise
the therapist said this as she closed her eyes
she was sleeping between two opposing rooms
one was in the basement of an opera room
one belonged to Sarah who overdosed 
on the perfume of opium poppies
and the holy ghost and angel dust.
Her son was an unborn fetus reborn a star
a dream that wandered off too far
I recall the sky before the mountain was sold
they said they're turning your trees into gold
and your heart is a chain link across mine
though the shallow world is freezing cold
I'm sinking slowly in the quicksand of time
and I'm scared because they call me
a criminal sometimes.
I already woke up from the other side
the one in the back of your mind 
and the other one, ruled by seven moons
but she glorified them, in their controlling
scheme, because she took the knife
and spelled forgiveness with the blood of her
sin, without a reason, to strike back
like a viper without a way for remorse
inside of a black kingdom of liars.
I'm jumping into your skin today
I'm screaming inside your brainwaves, babe
I'm making you insane as I light starry nights
I can control you without blinking
I can know things without paying them mind
because I could fly without falling
and you were asleep without sound
seeing that they had found.
We're all born sinners, we are all mistakes
some are losers and some are winners for the take
but none of us realized the price it would be
to be saved from that dark glory
when even if our ink washed out from the pages
of our souls, we would remain through ages
of eternity and you are a glorified impossible
existence, and we were the reign of resistance
and we are immortal effervescent miracles
Humanity is so beautiful.