"Please Read The Instructions Carefully."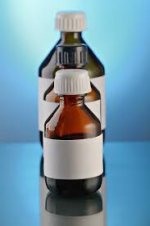 Tue, 04 Aug 2020
Possible sides effects :-
A skin rash.
Itching.
Peeling skin.
Sensitivity to sunlight.
Swelling of the face, lips, tongue or throat.
Difficulty breathing or swallowing.
Inflammation of blood vessels.
Kidney inflammation.
May change the number of times you pass urine.
Blood in your urine.
Fever.
Feeling drowsy.
Swelling of the ankles.
Blood clots.
Dehydration.
Dry mouth.
Weakness.
Tiredness.
Fits.
Muscle pain.
Cramps.
Irregular heart rate.
Feeling sick, being sick.
Low blood volume.
Bleeding.
Bruising.
Gout.
Changes in vision, blurred or yellow.
Light-headedness.
Sensations of pressure in the head.
Headache.
Changes in bowel movements including diarrhoea and constipation.
Deafness sometimes irreversible.
Sweating.
Weight loss.
Psychiatric disorder.
Hallucinations.
Disorganized speech.
Pins and needles.
Confusion.
Ringing in the ears.
Inflammation of the pancreas.
Changes in the liver.
Generally feeling unwell.
Involuntary movements of the muscle.
Fainting.
Decreased levels of potassium in the body.
Raised cholesterol.
Vomiting.
Tell your Doctor if you get any of these side effects.
This was some of the side effects I read on my medicine, and I decided NOT to take it!
Later on, I went to work and told Erin and Jenny, they said, "If you read what was on the leaflets, you wouldn't take it," Erin said, "My medication makes me feel suicidal, my Husband has to watch me."
I wasn't convinced and Jenny said, "How strong is the dose?" I said, it should be 40ml a day, but my dose 4ml," In unison they said, "That's nothing." Jenny said, "Take it, you will be OK."
I genuinely felt, encouraged and I said, "OK I will take it."
A syringe was found and I was shown how to draw it up to 4ml.
This morning I carefully took my first 4ml. If I notice any of the above, I will STOP taking it!