Work is the Curse of the Drinking Classes...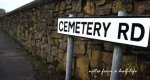 Wed, 26 Sep 2018
Sure, I've had a few jobs.  Too many to count.  Some I got fired from, some I left.  Some I didn't even start.  I get bored easily, anyway.  It never pays to stay in one place too long.  You have to keep moving.  Otherwise they've got you.
            I had a job in a bacon factory once.  That was one of the worst.  I had to help bring the pigs in from the wash-house, then hold them while the guy with the bolt-gun did his stuff.  He was an evil bastard.  An animal Nazi.  The killing hadn't desensitized him - he just loved doing it.  A shrivelled-up little fuck with a skewed-out eye.  That way, he never had to look at you straight.
            He used to tease the pigs.
            "Here, little piggy!  Come see what daddy's got!  Squeak, piggy... SQUEAK!"
            A big smile across his greasy, stubbled, broken-toothed chops.
            If they struggled, which they mostly did (and who wouldn't?), he'd kick them in the head.
            I stuck it with him for a week - until Friday, when we got paid.  I tucked my packet into my overalls.  Then I went over to him.
            "You enjoy your job, don't you."
            He grinned his wall-eyed, gappy grin.  With those eyes, and his wrinkled beak of a nose, he looked like some seriously fucked-up bird of prey. 
            "Yeah.  What's it to you?"
            My right knee came up hard on his balls, doubling him over.  Then I took a shovel and finished the job - bringing it down on the back of his head.  He collapsed like the sack of shit he was, his mouth full of blood.  He almost bit his tongue in half.
            That was one of the ones I got fired from.
            Then I had an office job with the local council sanitation department.  Processing invoices, arranging collections of sanitary waste, answering the phone, photocopying, filing.  It was a pretty desperate time for me.  I'd watch the clock, waiting for lunch so I could go and sit in a toilet cubicle for an hour, get away from the dead-heads I worked with.  Time-servers.  The kind of people who'd die on the job.  They loved it.  Some even retired and came back, like the undead.  What kind of lives did they have?  I'd go home at night with a take-out pizza and a four-pack.  Maybe a bottle on a bad day.  I'd drink myself to sleep, sometimes hoping I wouldn't wake up. 
            The things they'd talk about in the office.  The night before's TV.  The latest boxed set they were watching.  Their tattoos.  Shopping.  Their kids.  Food fads.  Things they'd read in the Daily Mail.  Mind-numbing stuff.
            This one woman in the office.  Debra.  Jesus Christ.  She was a membrane of skin wrapped over bones - like a condom on a comb.  But she was obsessed with dieting.
            "Today for breakfast, I had half a slice of gluten-free toast and a glass of organic beetroot juice.  I'll soon be able to fit into my teen clothes again."
            I wanted her to fit into a coffin.  I used to wind her up.
            "I had three eggs, two slices of bacon, baked beans, mushrooms, tomatoes, hash browns, fried slice, loads of salt and ketchup.  Then two rounds of buttered toast and a bowl of Coco Pops.  Nutella on the toast.  Three mugs of strong coffee with cream and sugar.  Plus four cigarettes.  I keep losing weight, too.  I don't know what's the matter with me.  Maybe it's all the sex I'm having."
            She swallowed it.
            "You'll die if you eat like that all the time."
            "I'll die anyway?  What's the difference?  At least I'll die nourished.  Then I won't have to come in and do this job either, so I'll be happy."
            That drew a glare.
            "What's wrong with it?  It's interesting work.  Be thankful you've got a job at all."
            Etc...
            She used to keep on about it.
            "I love what I do.  I'm so lucky to have a job that I love.  Sometimes I have to pinch myself."
            This other guy on the section, Leon.  He was okay.  He saw how it stood.  We used to have a joke about it.
            "I reckon she fancies you, Harry.  She wants you to take her out."
            "I would take her out.  But I haven't got a gun."
            I got sick in the end and went to see my doctor.  He told me I should cut down on drink as it wasn't doing me any good. It was the job that wasn't doing me any good.  He wasn't having that, though.
            "There are better things than drink to make you feel happier," he said.  "Are you married?"
            Now I knew he was kidding.
            He gave me a prescription for anti-depressants.  He said they could take up to six weeks to work.
            "Six weeks?  Will they work quicker if I double the dosage?"
            "Absolutely not.  And you mustn't drink alcohol while you're on this medication.  And be mindful that in the early stages, they can make you feel more suicidal."
            Really?  Was this where science had brought us?  We had nuclear reactors and the Hubble Space Telescope.  Particle accelerators the size of a county.  And medicine that made you want to kill yourself.
            "Okay."
            I walked to the pharmacy and got them.  Then I carried on past to the off-licence and bought some beers as well.  I figured I could find a middle way.
            I'm not sure I felt better.  But I didn't care so much.  I had some fun, anyway.
            Debra walked past my desk to the photocopier. 
            "Sure you're not carrying a little extra weight there, Deb?"
            She dropped her pile of papers.
            "Shoot!  Where?"
            "Well, I dunno.  Just... generally.  There seems to be more of you than there was yesterday."
            She grabbed her ass.
            "I weighed myself before breakfast.  I've lost nine ounces since Tuesday."
            "Maybe I'm wrong, then.  Maybe it's just the way the light caught you as you walked past.  Shadows or something."
            "Leon?"
            "Yo, Debs."
            "Harry says I look fat."
            "I didn't say that."
            "Do you think I look fat, Leon?"
            "Nooo… I wouldn't say so.  I mean… no more so than usual."
            "What? "
            She goes over to the next section. 
            "Maura... Maura... do you think I look fat…?"
            I lean over to Leon.
            "Thanks, buddy."
            "Did you see her face?  Fuck."
            "I owe you a beer for that one."
            "You know you've blown a date now, don't you."
            "Ah well.  I'd sooner fuck my hand, to be honest."
            One day, I was called into the manager's office.  Mr Pecker.  His nick-name in the office was Woody.  I called him Dick.
            "It's about your sickness record.  In the past quarter, you've missed almost two weeks in total.  Is there a problem you want to discuss?"
            I looked at him.  A dried-out cadaver in glasses.  The kind who irons his socks and underpants.  Another time-server.  Almost forty years in sanitation and still under sixty.
            "Well, the truth is, Mr Pecker... I have a condition.  It's quite serious."
            His eyes widened a bit behind those panes.  He had these thick red folds of skin around his neck.  They sat on his shirt collar like distended labia.  I imagined grabbing them to pull him up, but him not actually moving - just the skin coming, like flubber.  Him still sitting there and me with all these layers of skin in my hand, his scrotum rising up his chest, his scalp down over his chin, his entire face now flowing into my grasp where I kept twisting and twisting...
            "Do you want to tell me about it?"
            "It's personal.  And it's likely to be terminal."
            Slightly wider eyes.  Chin dropping, too.
            "I'm sorry to hear that.  Does it have a name?"
            "Several.  Assignment Attention Displacement Disorder is one I've heard.  Acute Principal Occupation Fatigue is another.  There aren't many remedies, except rest and drug therapy."
            He seemed genuinely mortified.
            "Is there anything we can do to help you?"
            I felt like crying.
            "Let me go, if you need to.  It could be the best option for both of us."
            I was there another week.  They bought me a cake on the final day.  I was grateful for that.  It helped to soak up the booze. 
            After the second glass of Lambrusco, Debra made a pass at me.
            I told her I was gay.