Lines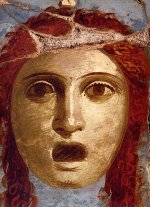 Sun, 11 May 2014
Forever I have wanted
to please.
Anything -
for the applause
to take the strain
and, above all, to save.
By the age of nine I was mainlining affirmation
Turning co-dependent tricks
to get the hit
I needed.
Pressing hard, gripping up, shaking, and holding it together.
A-star girl-adult-brave-old-strong-clever girl.
Admired-accepted-needed. Making clouds vanish
I would stitch them into a heavy coat and wear it all seasons.
Nothing got to the skin.
I was good at it,
good
good, always trying
to be.
Better.
Crafted by deft intuition:
the emotional tone of a room - paint myself that shade, quick.
unspoken crises - fix them, quiet.
It makes you
popular
people say words like kind
thoughtful
giving.
The drunk and needy ones say saint.
I can't remember
my lines anymore, and if I know what to say,
I don't want to say it.
I don't want to be it.
I gave myself
and Hallelujah! We found a box
Messiah-rescuing-daughter-girl
still afraid.
I don't need you to tell me who I am based on what you need.
I wanted peace, I found religion
I wanted love, I found behavioural modification
expectations and social norms
I wanted connection, I found sex, drugs and alcohol
and they work.
I wanted them
they stuck
I feel like glue.