Strange fruit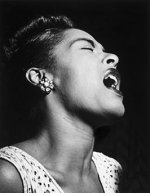 Sat, 25 May 2019
1 likes
One day it will happen that I settle myself in this
friendly clay. The soil is ready for it, that's for sure.
It has always been me who looks suspiciously at
the ground. Don't snakes crawl out from the dry
leaves, don't enemy soldiers appear from behind
the garbage can? The solution seems clear: those
who are in transit (pilgrim, refugee) don't care how
long the shadows are in the wet grass, how hard
the sun burns on their dry eyes. There is no need
for attachment, one has enough for despair and
instant coffee. Nevertheless it will happen. Thanks
to my dim faith, my defenceless belief? Is that why
a tree grows out of my astonished existence. One
with kind branches heavy with fruit. Which fruits?
I have no preference (as long as they are not figs).